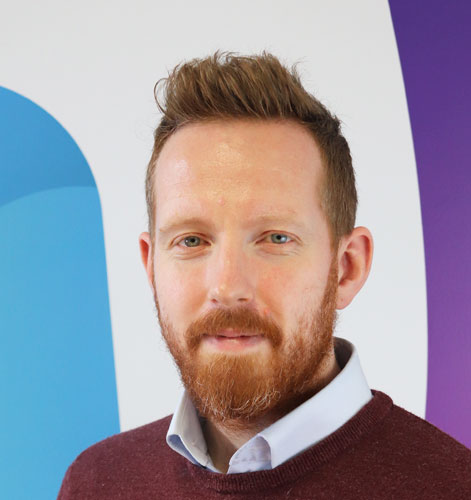 Introducing Will Bullen!
Will's our Marketing Manager and has been with the company for ten years in total, with a short break between working in the Sales Team and taking charge of the Marketing Team.
As head of our Marketing Department Will's role involves a whole host of different tasks. These include building relationships with dealers and suppliers, getting vehicle prices across our panel of funders and managing our relationship with them so that we can get you the very best lease deals.
He also maintains and develops both the Car Lease Special Offers and Wessex Fleet websites and their advertising budgets and campaigns.
Will's been with the business for so long now that he says it feels like family and almost as if he owns part of the business because he's spent such a large part of his life here.
What Will's colleagues say about him:
"Will is a lovely colleague and a really good manager. Good managers attract exceptional staff and Will's got a great team! Wessex Fleet is the place to be for him, but nothing comes before his children. He's our Number one DJ!"
Will's very first car was an original blue Mini with blue-tinted windows, bucket seats and special alloys, which he thought looked brilliant. Unfortunately, by the time he passed his test the underneath of the car had been overtaken by rust, so he didn't get to drive it for very long.
Although Will still classes his Mini as his very first car, it was actually a blue Peugeot 106 Independence that he drove once he got his full licence.
Will currently drives a Volkswagen Passat Estate which he says is a reliable family car with plenty of room for his children and his dogs. His is an automatic making gear transitions a problem of the past and comes with Android Auto to seamlessly connect his phone and car so he can use Google Maps for Sat Nav, play his music and even use voice commands to text with both hands still on the wheel.
Will's favourite car at the minute is the Audi RS6 Avant as it's a great looking car but has a practical shape as well, so you can fit the family and dogs into it easily, without compromising the supercar feel.
His dream car would be an Aston Martin Vantage as it's a supercar with real prestige and class, and he thinks that driving one would make him feel like James Bond.
You might have spotted in his colleague's quote that as well as working at Wessex Fleet Will is also a DJ so it's not surprising that he'd choose dance classics for his top driving songs. If he's got the children in the car though you're more likely to hear the whole family singing along to Disney. 🎤👸