January 21, 2021

Abby Nuttall

Driver Articles
Travelling to the EU After Brexit
We recently wrote about the impact of a Brexit deal on your business' fleet and we touched upon driving in the EU but today we're going to take a deeper look at travelling with a vehicle in the EU and also what you'll need to know if you travel with a lease car.
First, we'll take a look at the two new items you'll need to take with you when travelling to the EU post-Brexit; green cards and GB stickers. Then we'll look at other things you need to consider before travelling before looking at the specific documentation you'll need if taking a lease car abroad.
Green Card
When travelling in the EU you will now need to get a green card insurance certificate from your insurance provider.
Even if you have a fleet policy you will need to get a certificate for each vehicle that you are planning to take abroad, as well as any trailers.
We recommend requesting this from your insurance provider, or us if we manage your vehicle insurance, as soon as you know you are planning to travel abroad to ensure you receive the green card in time for your trip.
GB Stickers
As we have now left the EU your vehicle will need to have a GB identifier on it when travelling to the EU.
The only exception to this is if you are planning to travel to Ireland, where UK vehicles will not need to have an identifier on them.
If you have a number plate with a GB identifier on it then you will not need an additional GB sticker, unless travelling to Spain, Cyprus or Malta. If your number plate has a Euro symbol, a national flag of England, Scotland or Wales or no flag or identifier then you will need to purchase a GB sticker. This should be displayed in the rear window of your vehicle, and on the rear of any trailers.
Other Stickers
Some European countries require vehicles to have other stickers as well. For example, in France you will need a Crit'Air sticker displayed in the windscreen.
There are six categories that vehicles fit into depending on its emissions and you will need to get the sticker that's appropriate for your vehicle. Please be aware that in some cities like Paris the vehicles that are allowed to drive in the city are restricted depending on the Crit'Air category and time of day.
We recommend checking before you travel whether any other stickers will be required.

Image Sourced: https://www.certificat-air.gouv.fr/en/
Other Things to Consider
In the UK it is not a legal requirement to keep a vehicle safety kit in your car when driving, however in some European countries it is.
We recommend keeping a safety kit in your vehicle even in the UK in case you ever need it but if you do not currently have one then please check before travelling whether if it a legal requirement in the country you're planning to visit.
We also advise checking the driving rules and regulations in the country you are travelling to, to ensure that you are aware of any differences there might be to UK legislation. If you are travelling with children, you should check on the rules for where children can sit in the vehicle and booster or car seat regulations.
When driving to the EU you should be careful if you are taking supplies as you are no longer allowed to take meat, milk or any products containing them into the EU now. There are a few exemptions for infant milk, food and formula as well as pet food if required for a medical reason.
If you are travelling with a pet then you will need to arrange an animal health certificate which you should allow at least a month to arrange, along with any relevant vaccinations.
As we have now left the EU most phone companies will now have roaming charges even in the EU. We recommend checking with your provider on the cost of these before travelling.
You may now need to get travel insurance with healthcare cover, that includes any pre-existing conditions, when travelling to the EU. If you have an in-date European Health Insurance Card (EHIC) or Global Health Insurance Card (GHIC) then this will continue to be valid until the expiry date.
Driving Licences
You should always carry your driving licence with you when driving, whether abroad or in the UK. Unless you have had to return your current licence in order for details to be updated on it at the DVLA.
This should be a valid licence and if you plan on driving while abroad we recommend checking that the date on it will cover you for your trip as photocard licences have an expiry date.
Whether you plan to travel or not you should ensure that all details on your licence are correct and that you notify the DVLA of any change to your name or address as soon as possible.
Driving permits
You will not usually need to obtain an international driving permit (IDP) if you are planning on driving in the EU.
However, there are some cases where you will need an IDP for some EU countries or Norway if you still have a paper driving licence or your licence was issued in Gibraltar, Guernsey, Jersey or the Islan of Man.
You can check if you need an IDP here.
Passport and Visas
An essential part of travel is your passport. Whether you are planning to drive or not you will need to check this is valid and that the details on it are correct.
You may need to renew your passport earlier than you think as your passport will need to have at least six months left until its expiry date and be less than 10 years old. Even if your passport has over six months left if it is older than 10 years then you will still need to renew it. This applies if you are travelling to the EU, Iceland, Liechtenstein, Norway or Switzerland.
If you are travelling for pleasure then you will not need a visa for trips of up to 90 days in any 180-day period in most EU countries, Iceland, Liechtenstein, Norway or Switzerland.
Bulgaria, Croatia, Cyprus and Romania have slightly different rules and if you visit these countries as part of a European tour then days spent in other EU countries do not count towards your 90 day total.
If you are planning on staying in the EU for longer than 90 days, planning to work or study during your time or travelling for business then you may need a permit or visa. You can check each country's travel advice page here to see whether you need a visa or permit.
At the border, you may also now be required to show that you have a return or onwards ticket as well as enough money for your stay.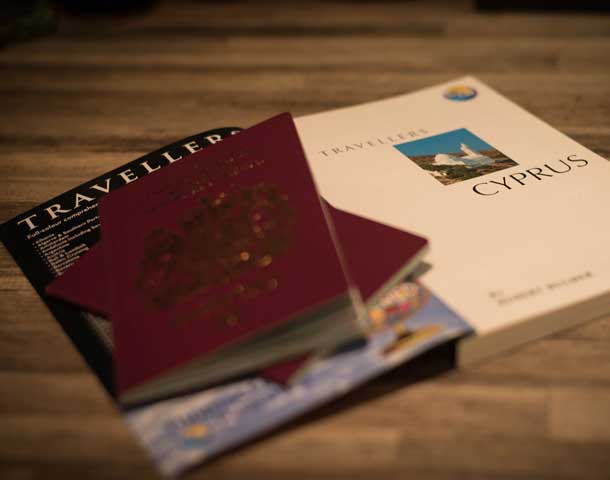 Taking a Lease Car Abroad?
If you have a lease vehicle then you will need to have additional documents in order to travel with it. This is because you are not the legal owner of the vehicle, the lease funder is, and so you will not have the log book (also known as the V5).
Instead, you will need to request a VE103 from your funder. We can request this on your behalf if your vehicle is leased through Wessex Fleet, we will just need the below information:
Vehicle registration
Name of any drivers as it appears on their driving licence
Address of any drivers as it appears on their driving licence
Dates of travel
Countries travelling to
You can call us on 01722 322 888 or email us on customerservices@wessexfleet.co.uk to request this.
You will need to take the original physical document with you when you travel. Please note that some companies require up to six weeks' notice in order to be able to provide the paperwork in time for your travel so we recommend getting in touch with us as soon as you know you will be taking the vehicle abroad.
A VE103 is usually valid for a year from when it is issued, though if any of the driver details change you will need to request a new one.
Though the certificate is valid for a year most companies have in place a maximum number of days that you can have the lease car abroad for during the year or at any one time. If you are planning an extended trip please give us a call and we can check on any restrictions for you.
Travelling with Important Documents
Whenever you are travelling it is important you have all the necessary documents with you, and we advise to have them in the vehicle whenever you are driving in case you need to produce these at the scene of an accident or the request of local police. Though we recommend you do not leave these in the vehicle when parked for a long time or overnight.
If you have any questions about travelling with a vehicle in the EU that is managed by Wessex Fleet then just give us a call on 01722 322 888 and one of our Customer Services Team will be happy to help. Or the UK government have this advice page which you can take a look at.