If you're a business and have company cars or schemes like cash allowances that your employees can utilise, or if you have business vehicles that they need to drive then you'll need a fleet policy and usually some kind of fleet management to ensure this is adhered to. Fleet management needs can vary massively depending on your business size as well as your driver's needs and that's something Wessex Fleet recognises which is why we have no universal, one size fits all policy. Instead, we offer bespoke, personalised management solutions that are designed to fit your business' needs.
Below we've answered some of the most frequently asked questions about fleet management to help you understand the process and how Wessex Fleet can help you. If you don't find the answer you're looking for please give us a call on 01722 233 888 and one of our helpful team will be happy to help.
Why Should I Choose Wessex Fleet?
As mentioned above, here at Wessex Fleet we offer bespoke and personalised services for each and every one of our customers as we know no two businesses are the same, and so their fleet needs will also be different.
We currently have a team of over 30 people across all our departments including fleet operations, customer services, rentals, accounts and compliancy, marketing and pricing and leasing sales. To find out more about our history click here or visit our Meet the Team page to see the faces of our team.
Can Wessex Fleet Write and Manage a New Fleet Policy for Me?
A new fleet policy is often the best place to start when you begin a new fleet management journey, as it allows you to review and re-evaluate your current policy and look at what your goals are for your fleet's future. 
We will work with you to draft a new policy for your business fleet if you decide that's what you need, whether you're at the start of your journey or a long-time client.
Our staff will use their years of experience and knowledge to provide suggestions and ideas to help form the fleet policy structure you need and incorporating best practices. Once written we will then ensure that your drivers understand the policy before they sign it.
Once a policy is in place, we can then manage your fleet needs as well, from vehicle replacement cycles, repairs and maintenance as well as any driver issues on your behalf and many other fleet requirements according to the policy.
Getting the right policy in place is critical to the successful running of a fleet and we are happy to help you develop this integral part of your fleet management.
Can You Help Ensure Our Fleet is Safe and Compliant on the Road?
Yes, we can help you to ensure that all your business vehicles are safe to drive and remain so with regular checks. We will help you put in place a programme that ensures your fleet vehicles are regularly checked to ensure you are protected in the event of an incident.
We can also provide all your drivers with our app, which allows them to complete a regular maintenance check on the vehicle online and provides a record of maintenance information for any specific vehicle in your fleet. Our team will work with you and your drivers to ensure completion of these checks remains consistently about 85% or higher each month.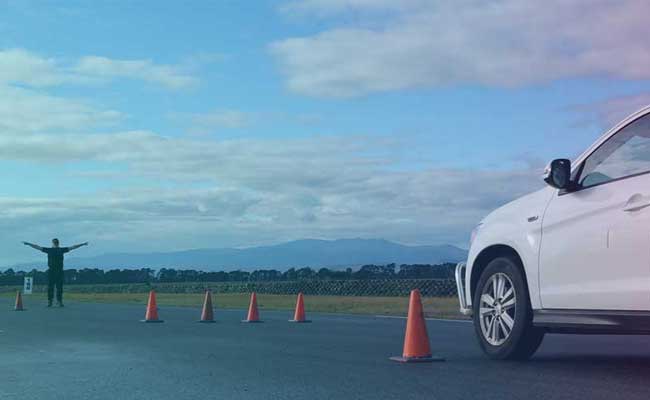 Are You Able to Help with Driver Training and Driver Licence Checks?
Yes. Wessex fleet are able to offer you a variety of online driver assessments, with full management reporting, classroom-based training and instructor-led tuition for all our customer.
We can also help with driving licence checks, to ensure all your drivers have valid licences and are legally able to drive.
Can You Offer a "Risk Score" for Drivers?
We can offer you a risk score for each of your drivers, which is based on our driving licence checks and we can then adapt the driver training we offer to help cover any areas of concern the risk scores might highlight.
Can Wessex Fleet Assist with Fuel Card Management?
Yes, we can help you manage your existing fuel card suppliers as well as suggesting preferred providers according to your individual business' needs. We can also help with managing costs and coming up with incentives and ideas to get drivers to reduce their fuel spending.
If a Vehicle is Involved in an Accident Can You Help Manage the Repair Process?
Yes, we can help with processing any claims, working with your insurance company to help mitigate losses, minimise downtime and control the costs. We are also able to provide free of charge, non-fault accident repair and chase any losses incurred through third party damage for you.
What If I Need Mobile Vehicle Repairs, Mobile Servicing or Mobile Tyre Replacements?
To reduce the time your vehicle is unusable we can use mobile servicing, replacement tyres and damage and glass repairs where appropriate. We work with service providers across the UK to help us get your repairs completed as quickly as possible, and we prefer mobile repairs as they are the least inconvenient for you and your drivers.
Sometimes the vehicle repairs will not be able to be completed by a mobile unit and if that is the case we will work with you to get the repairs completed as quickly as possible at a local garage.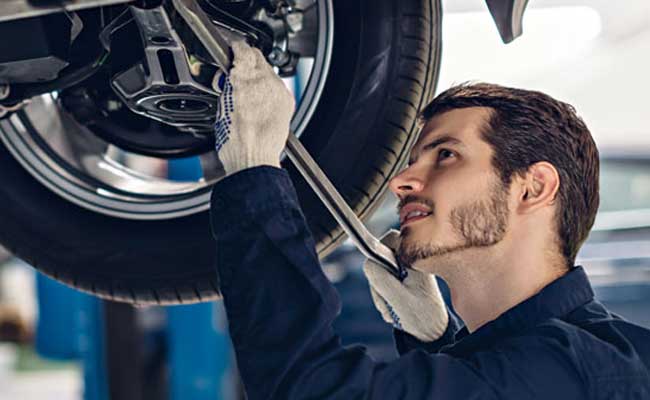 Are You Able to Provide Any Vehicle We Need?
Yes, we can provide and manage any vehicle, whether you are looking to purchase or lease, in your fleet up to 3.5 tonnes, and this includes:
Electric and hybrid vehicles
Cars
Vans
Minibuses
Fridge vehicles
Catering trucks
If you want to discuss your fleet's new vehicle needs then please give us a call on 01722 322 888.
Can You Manage Private Vehicles That are Driven on Company Business?
In recent years we've seen an increase in the number of our clients' staff members using their personal cars for company business. These drivers could be taking cash allowances in lieu of a company car or simply reclaiming mileage on business trips.
We have grey fleet programmes in place that ensure every driver using their own private vehicle for company business has a valid MOT, Road Tax and is insured correctly with business use cover. We will hold copies of the insurance policies on our systems and ensure that reminders are sent as drivers approach renewal dates. We are also able to check private vehicles are in a good, safe and roadworthy condition when driven for company business.
If you want to find out more about our grey fleet management just click here.
Can You Provide Leased or Purchased Vehicles Through a Replacement Programme?
Yes, we can help provide you with replacement vehicles. In fact, we recommend looking at a replacement programme as part of the review of your fleet policy we recommend when coming on board as a new client with Wessex Fleet.
This review of your replacement vehicle practice could include looking at electric vehicles or low emission vans as we all look to go greener, or it could be moving to having all drivers in a company car or moving them all towards car allowances. We will work with you to find the right criteria for your business and drivers' needs and put in place a policy that fits them all.
When looking for new vehicles we can also set up a system of groups, or vehicle bands for your drivers so they can quickly and efficiently choose a vehicle from an approved list when it comes time for their renewal.
Do I Have to Lease / Buy Vehicles from Wessex Fleet to Use Your Fleet Management Services?
Although we do offer the facility to source lease and outright purchase vehicles for your business you do not have to use this service in order for us to be your Fleet Managers. In fact, many of our customers source their own vehicles or have alternative supply arrangements in place.
We can provide you with the tools you need to manage costs whilst ensuring your drivers and vehicles are all well looked after.
To find out more about our fleet management services you can see a full breakdown of them here.
What Online Portals / Support Systems Will I be Able to Use?
All of our customers will be given access to our fleet management portal. This allows users to keep a close eye on all service history, vehicle information, invoices and vehicle conditions and management will also have access to our dashboard which records the cost savings made during the year. Our dashboard will also help to show CO2 reductions across the fleet, and the average CO2 emissions for sustainability and to help you manage your business' carbon footprint.
Managers will also have access to a full reporting suite on our portal that lets them pull and review reports on the full fleet.
Drivers will have access to our app as well, which allows them to make maintenance requests, send images into our team, report their mileage and much more.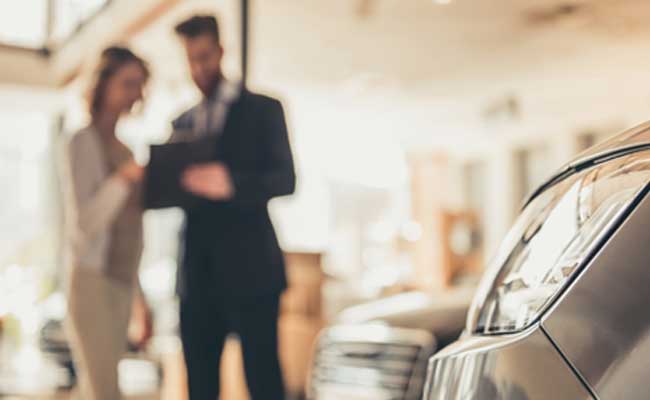 Do You Offer Business Car Rental?
As well as our fleet management services Wessex Fleet can also provide your business with car rental provisions.
In fact, we have several customers who use us as a standalone car rental provider.
We broker car hire through all mainstream providers including Enterprise, Europcar, Thrifty, Hertz, Arnold Clarke and Northgate and also use a range of local providers where available. The variety of providers we work with allows us to get you a rental as quickly as possible for the best price available and avoids your business being tied to one car provider.
Our booking system is easy to use with an online portal that you can request a rental through. We will then arrange a vehicle that best meets your needs and send confirmation over to you once the rental vehicle is booked.
To find out more about our rental offerings click here to visit our rental page.
Can You Help Install Charge Points for Electric Vehicles?
Wessex Fleet have a number of partners we work with and can roll the cost of charging point installation into the monthly rentals for a particular vehicle.
Alternatively, we also work with charging providers who are able to visit your site/offices and provide you with quotes for installing charge points whenever you need them to be fitted.
We are an official partner of one of the UK's biggest electric vehicle charger providers, Pod Point. They are a provider of public and private, at home and work, chargers.
If you would like to find out more about installing charging units then please give us a call on 01722 322 888.
Can You Help Manage Fines and Parking Tickets ETC?
Yes, Wessex Fleet can help with the administration of fines and other charges your drivers might encounter.
We can help manage:
Fines
Parking tickets
TfL charges
Dart Charges
And any other charges that you might be issued with.
Our team will work to ensure that these are all paid in a timely manner, to help reduce additional late payment charges and to save you time having to handle the administration of these charges.
How Much Does Fleet Management Cost?
We work to offer you bespoke and personalised fleet management that is tailored to your individual business' needs and so the cost varies depending on what you need. We will put together proposed costs for you before you agree to any fleet management services.
However, we are currently offering all new clients three months free of fleet management, so any agreed fees will be waived in the first three months of your new fleet management programme.
Want to find out more about how Wessex Fleet could help your business and improve your fleet? Give us a call on 01722 322 888 and one of our team will be happy to help.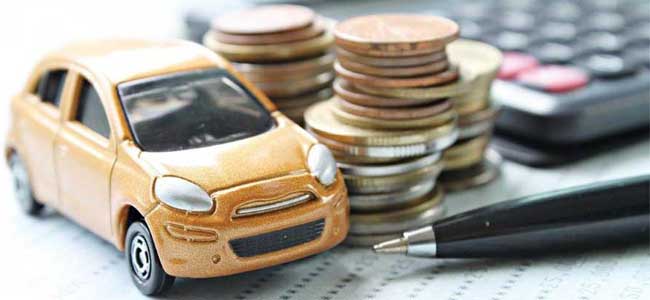 If we've not answered your question in the answers above then please give us a call on 01722 322 888 and we'll be happy to help or you can complete the enquiry form here.