Whenever you own a car, as an individual or a business, there are servicing and maintenance considerations that you need to factor into the budgeting and time you need to spend caring for the vehicle.
Depending on the size of your business and its fleet managing the regular servicing and maintenance of the vehicles can be time consuming, costly, and even difficult to manage. Without a proper system in place to ensure that maintenance and servicing work is completed as required the condition of your fleet can quickly deteriorate, vehicles can become more seriously damaged and require more time off the road which in turn causes further issues and costs in arranging replacement vehicles for their drivers.
Whether Wessex Fleet have supplied your fleet or not, we are able to provide a maintenance programme to ensure all your vehicles are in top condition, working with a national network of suppliers and garages to provide any necessary repairs and maintenance work for cars, vans, minibuses, refrigerated vehicles, trailers and tail lifts.
Our maintenance packages will help ensure your fleet is in excellent condition to save your business time and money, and to ensure all your drivers are happy in safe and working vehicles. Our services can be tailored to what your business needs but we can offer:
Regular online driver checks
A complete fleet audit trail
24 hour driver assistance for all maintenance requirements
Immediate access to the best service providers and vehicle repair centres
Fully outsourced responsibility
Vehicle collection, servicing and returns for minimal disruption to your drivers' days
Fully online straightforward booking system
Highly competitive pricing
Our aim as your fleet management and maintenance provider is to remove any potential headaches for your business and to ensure your fleet works for your company's needs so we will tailor a programme to your specific needs.
MOTs for Business Vehicles
As well as general maintenance and servicing of your fleet if you have vehicles that are older than three years old they will need to pass an MOT annually.
As part of our fleet management services, we can keep a track of the MOT dates for every vehicle in your fleet and ensure that they get through their MOT testing and any necessary repairs are completed.
Accident Management and Breakdown Assistance
We know that the unexpected can happen, especially when you have a fleet of multiple vehicles, which is why we pride ourselves on being able to provide you with support during this difficult time.
As a fleet manager, we are able to provide you with breakdown assistance for all cars, vans and vehicles on your fleet. We offer a service that will cover you for 24 hour call out 365 days a year, via one dedicated number for all your drivers. If they require onwards travel we can also arrange this for them as part of our fast and efficient service to get them back on the road and where they need to be as quickly as possible.
Accidents aren't always avoidable and we know that with a fleet of vehicles the risk of an accident can be increased. How they're resolved is one of the most important aspects for your business and drivers and here at Wessex Fleet we work to support you both every step of the way.
Our accident management programme (AMP) includes the following:
Our dedicated team to assist with arranging the repairs as quickly as possible
Mobile estimates, which we aim to have completed within 48 hours of accident notification
The use of a national network of accident repair centres to ensure the vehicle is repaired and back on the road as quickly as possible
Management of repair costs to ensure competitive pricing
A rental or courtesy car provision
Liaising with the insurance company on your behalf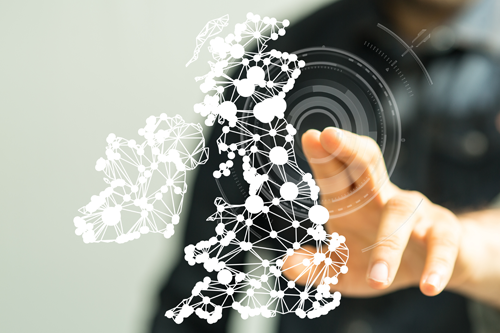 We have a proactive attitude towards getting your vehicles repaired to a high standard as quickly as possible if any of your drivers are involved in an accident. We'll get your driver home from the scene, chase the insurers and repairers to ensure there is no delay in repairs, manage any third-party involvement to reduce the risk of higher rental charges or potential uninsured loss recovery and of course we will keep you updated on the progress regularly.
As part of this we also have this useful post on what to do if you're involved in an accident and this checklist that you can provide drivers with in case they are ever involved in one.
Replacement Tyres and Glass
Two of the most common and unforeseen expenses for a car are the tyres and glass.
Tyres take a lot of wear and tear and so it's common for a vehicle to get a damaged or punctured tyre during its lifetime.
A chip on your windscreen might not be a large inconvenience for you, especially if it's not in the driver's direct line of sight but we always recommend getting any damage to the windscreen repaired as quickly as possible. Chips can easily turn into cracks, which are much harder and more costly to repair and often lead to replacement screens.
With Wessex Fleet as your fleet management provider, we can arrange replacement tyres and glass whenever a vehicle needs them. We work with national providers across the country to ensure we can provide you with a quick and efficient service, and we can arrange mobile tyre and glass fitting at your drivers' convenience.