August 24, 2021

Sue Wharmby

Articles
VEHICLE REVIEW

Under the Spotlight: Audi Etron Quattro Black Edition
Designated Driver: Spencer Blake
One of our directors, Spencer Blake, has been getting to grips with Audi's first fully electric car, the Audi Etron. He's no newcomer to the world of electric cars and he's been driving the Audi for a few weeks now, so we thought it would be interesting to get his 'real world' take.
Audi say the Etron is 'engineered to raise electric mobility to an entirely new level'. But they would say that, wouldn't they? We wonder if Spencer agrees.
First things first though, here's some of the detail:
The model Spencer's driving is the Etron 50 Quattro Black Edition. It has a quoted range of 251 miles, an automatic transmission, five doors and a generous boot (big enough for 16 carry on cases, apparently). Plus, a 0-62mph time of 5.7 seconds and all manner of tech designed to improve comfort, safety and functionality.
On paper, then, it sounds like the perfect high-end family car: spacious and practical with the environmental credentials to match. Great for commuting to work but equally capable when it comes to weekends and holidays.
But, is that the case in real life?
Well, yes, it seems it is.
Spencer broadly agrees with Audi:
"The car is refined and it has that exceptional German build quality, so it feels in every way a luxurious SUV.
"It's packed with tech, from ultra-quick USC charge points and slick smart phone integration, to the virtual cockpit (part of the renowned Audi Multi Media Interface or MMI system).
"But the tech is also practical and easy to use, and the cockpit is comfortable.
"The smartphone app is a nice touch, which means you can prime the car to the right temperature while you finish that first coffee of the day.
"For me, it strikes a good balance between looking professional but also meeting the needs of day-to-day family life."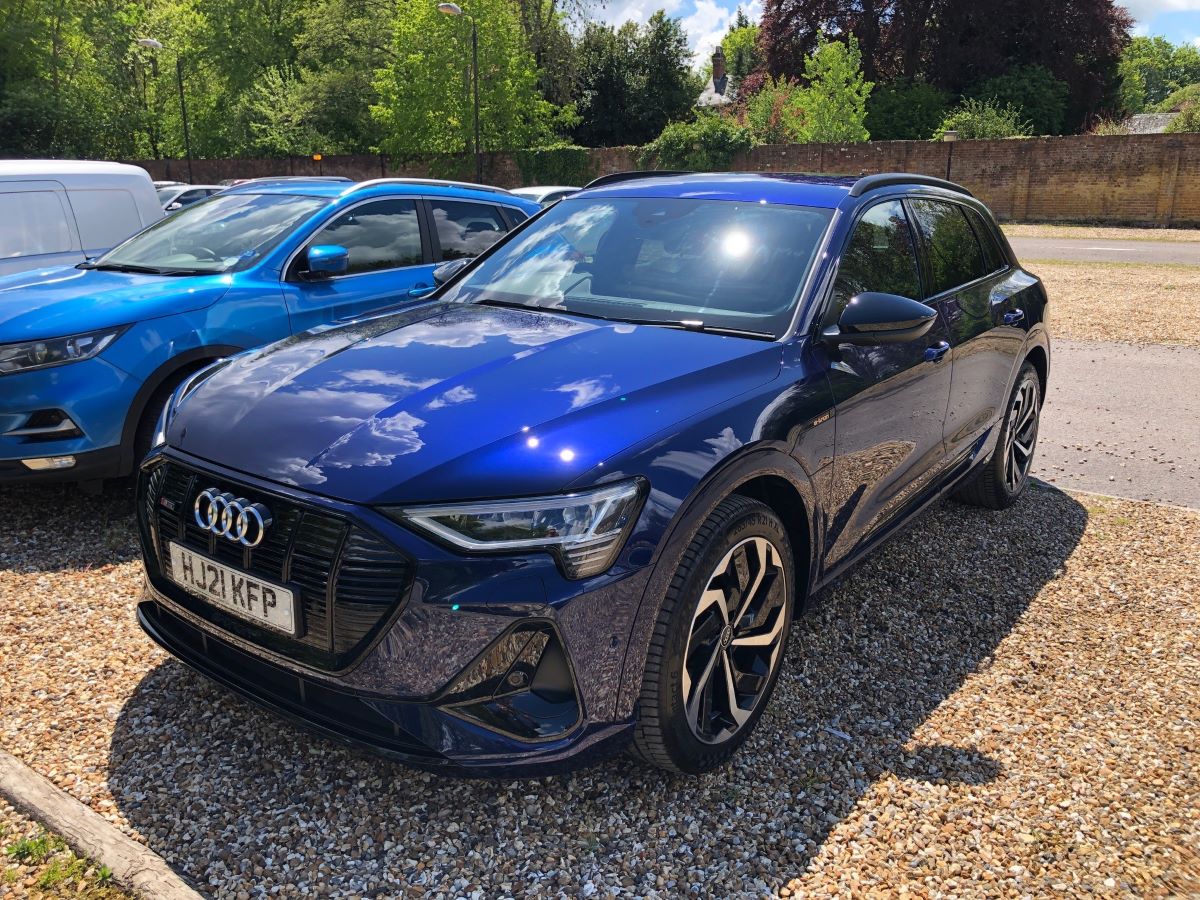 However, there are a couple of things Spencer would change if he could:
"On the downside the car does feel heavy to drive, not cumbersome but you definitely know you're driving a big, weighty vehicle. Also, the range on the Etron 50 is limited - I'd say it's reasonable to expect a 180-mile range (not the 250 advertised). Alternatives offer greater mileage and it's worth considering paying the extra for the Etron 55."
Of course, the battery itself adds masses of extra weight compared to a conventionally powered car but that will improve as battery technology evolves. For now though, whilst Spencer's model (the Etron 50) has a 71kWh battery, the Etron 55 has 95 kWh and a range of around 250 'real world' miles, which is a pretty significant jump. In its favour, Spencer did also tell us that the car was quick and easy to charge – around 30 minutes for a fast charge that brings the battery back to about 80 per cent.
Spencer's Pros and Cons
Positives:
Great build quality inside and out
High comfort levels
Advanced but practical tech (including the MMI system)
Negatives:
Realistic range of 180 miles (Etron 50)
Feels heavy on the road
Erring on the sluggish side for an electric car
Dream Machine or Hell on Wheels?
Spencer awards the Audi Etron 50 a solid 8/10, nudging it towards the dream machine end of the spectrum.