July 19, 2022

Will Bullen

Wessex Fleet Updates
At Wessex Fleet, we have nearly 20 years of experience in the fleet management and leasing sectors and we're proud to be sharing our years of accumulated knowledge with other businesses in new and innovative projects.
In recent years we've developed an authorised representative (AR) scheme where we assist smaller leasing brokers to grow with the use of our tailored CRM system, funder approval, and access to our large dealer network.
Snows Direct | A Wessex Fleet and Snows Partnership
Today we're excited to announce a brand-new project with Snows, one of the largest dealership groups in the south of England. Wessex Fleet and Snows worked together to create their dedicated online leasing platform - Snows Direct.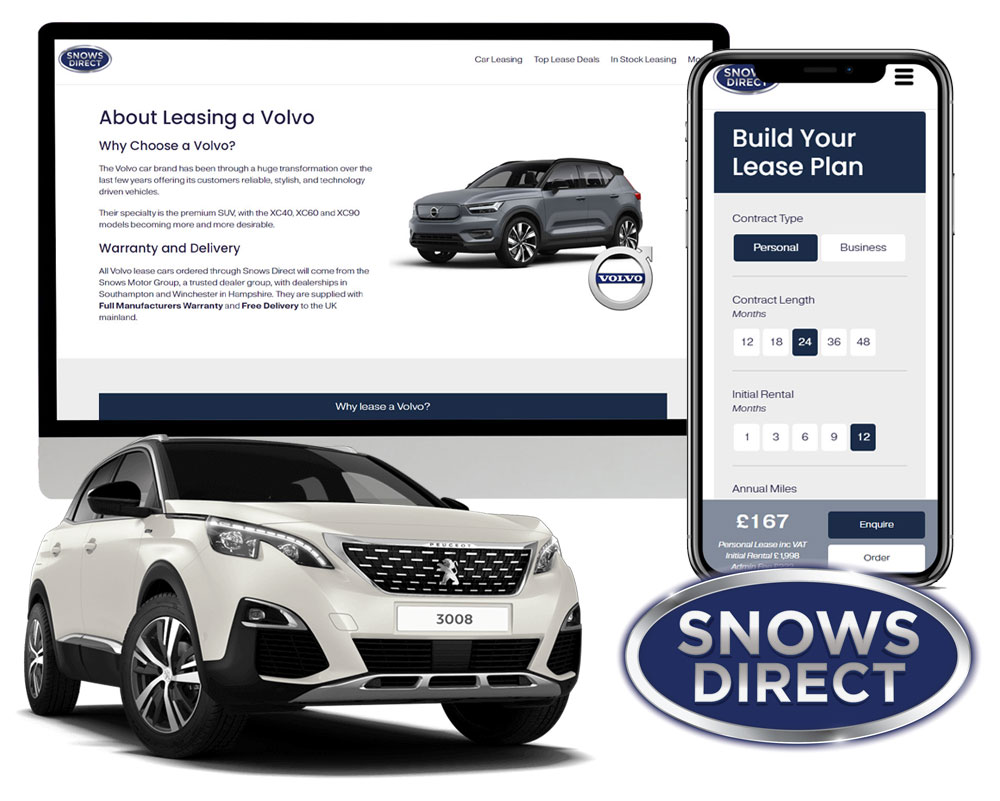 The platform allows drivers to find their ideal car, agree to finance and servicing packages and even find additional products like GAP insurance and Smart Protect from their laptop, tablet or even a mobile phone. Making leasing as simple a process as possible without ever needing to step foot in a dealership, but still offering all the knowledge of dealership representatives on specific model queries.
Wessex Fleet will be managing Snows Leasing, which involves advertising offers based on their current vehicles and handling the leasing enquiries from interested customers, providing them with quotes and support through the contract stage.
Snows Group Corporate Director Richard Betts added: "When it comes to leasing, the UK is one of the world's biggest markets and we are already seeing personal new car leasing continuing to grow strongly in 2022.
"Many leasing customers, particularly those coming out of company car schemes, want the opportunity to compare manufacturers, lease on flexible terms and with flexible deposits, and know they have safety and security of purchase. But they don't want to physically visit a showroom to get it.
"Snows Direct offers all they want, plus the ease and smoothness of an online transaction, making it the perfect new addition to our digital family."
Wessex Fleet Director and former BVRLA chairman Spencer Blake added: "Wessex Fleet is a long-standing partner of Snows Motor Group, having used them for the supply of vehicles for over 12 years.
"We are excited to be taking this partnership to a new level with the launch of Snows Direct. Snows Direct brings together the best of both businesses, it combines the Snows brand with the Wessex Fleet's online expertise.
"Having a web presence focused specifically on Business and Personal Contract Hire will allow Snows to capture new customers that are currently purchasing online elsewhere."