October 17, 2023

Abby Nuttall

Wessex Fleet Updates
Here at Wessex Fleet, we believe that the most important part of what makes our company what it is are the people that work here. In the modern world, most communication is done over the phone or email so we wanted to highlight our amazing team and let you see who you'll actually be talking to as a Wessex Fleet client.
Who are Wessex Fleet?
Wessex Fleet is a UK based fleet management company with 19 years of experience in the industry, supplying, maintaining and supporting fleets across the country. The company was originally founded in 2004 by our three directors Tim, Simon and Spencer and they remain at the helm of the business as we continue to grow. What started as a fleet management company has expanded and our team now supplies, manages and maintains vehicles as well as supporting internal fleet management teams with driver training, licence checks and much more. Part of the business has also expanded into the personal leasing sector, and under Xcite Car Leasing we help individual drivers find their ideal lease car. Most recently, we've set up a salary sacrifice division to help businesses set up and run salary sacrifice schemes for their drivers.
If you're interested in how Wessex Fleet has evolved over the years then take a look at our about us page.
Wessex Fleet Directors
All three of our directors believe in working as part of the teams they manage so you may be in contact with them if you're a Wessex Fleet customer. Simon and Tim manage the corporate fleet side of the business while Spencer looks after our retail (personal) leasing side so you're more likely to speak to one of them as a corporate client.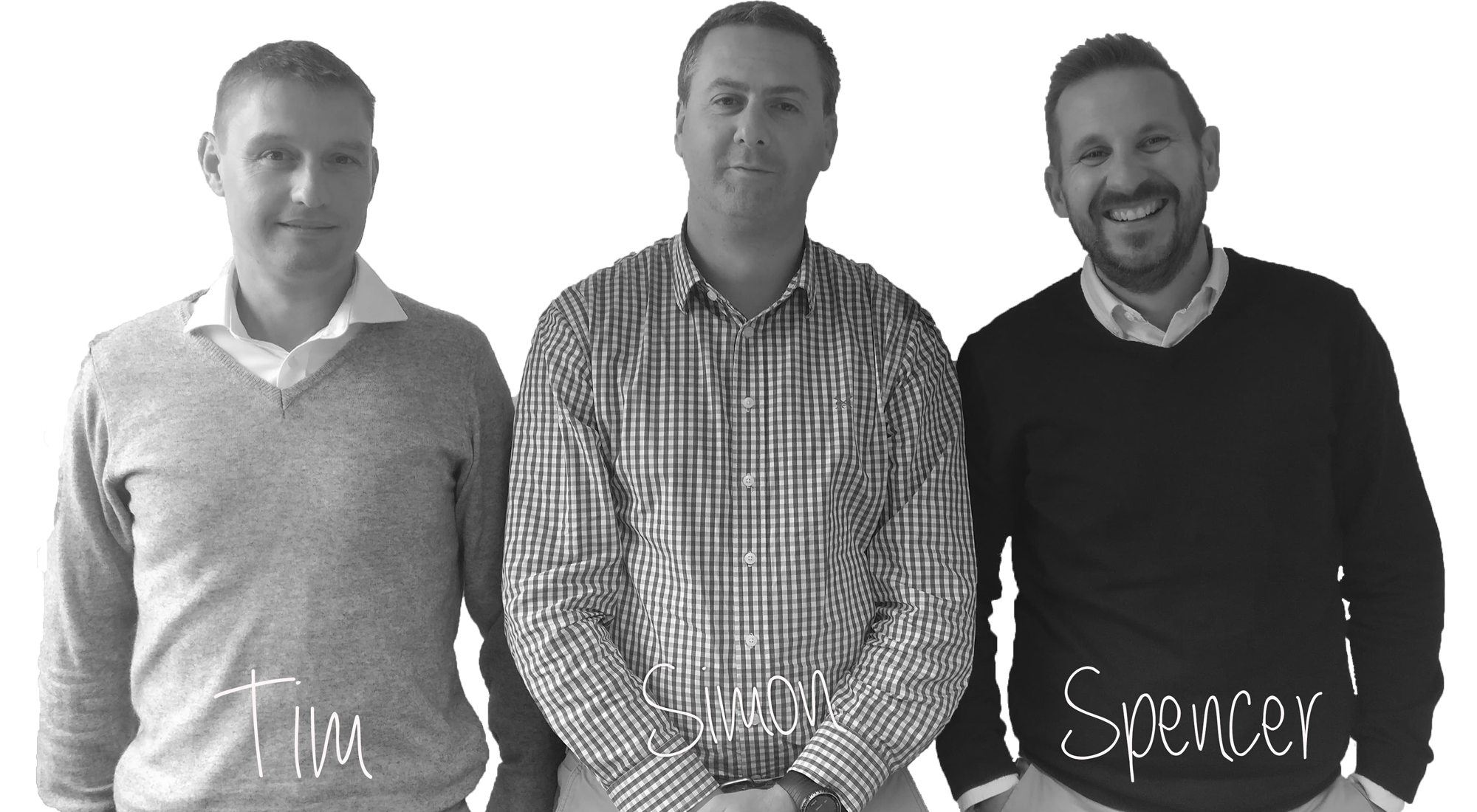 Wessex Fleet Sales Team
One of the first points of contact for most customers will be our Sales Team. We have three core members who make up the Fleet Sales Team; John, Ben and Sam.

John is our national account manager and he travels around the country meeting with potential clients and helping onboard new customers to make sure we tailor our services to their best needs, and they get the most out of what we provide.
Ben and Sam will work with new and existing clients to arrange new vehicles for their fleets. Whether this is a new starter getting their first company car, an existing member of staff getting a new model, or adding to the pool vehicles.
We can supply all kinds of vehicles, including minibuses, vans and customise these to your specific needs including signage, additional storage and racking, or fridge van conversions. If you'd like to learn more about what vehicles we can supply and how Wessex Fleet can help you then get in touch on 01722 322 888.
Wessex Fleet Salary Sacrifice Team
With the rise in electric vehicles (EVs) and the financial savings available for businesses and drivers on utilising them as company vehicles we've expanded into salary sacrifice. Our team is focused on electric salary sacrifice as this is where both your business and your drivers will get the best prices.
It's currently a two-man department with Ralph and Andrew managing the journey from initial consultation to ordering new vehicles. It will be one of them who you speak to discuss our salary sacrifice scheme, including what we provide, how we can tailor it for your business and pricing.  
Both Ralph and Andrew started out in our Leasing Sales Team before moving over to the Salary Sacrifice Department, which means they have a wealth of knowledge about the cars that are available for your drivers to choose from.
Ralph and Andrew will still be on hand to answer any questions after an order is placed, but our Customer Services Team then step in to help with arranging contracts and getting updates on the car for delivery.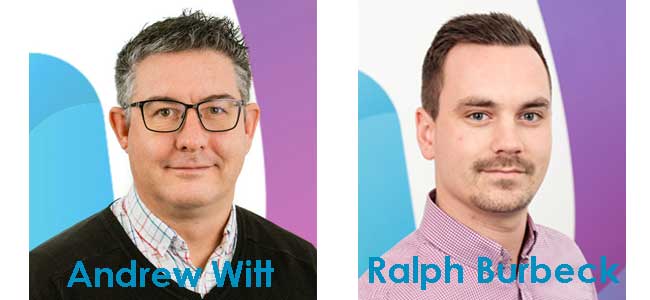 Wessex Fleet Fleet Support Team
Our Fleet Support Team is a specialist department that helps our corporate clients with their fleet management and administration tasks.

Sonya and Stephanie have a variety of jobs as part of their roles including:
Managing vehicle admin tasks (including tax, adding new cars to fleet insurance policies)
Checking driving licences
Vehicle and driver reporting
Setting up driver training programmes
Arranging fleet telematics installation
Accident management
Arranging vehicle movements between site locations
Assisting with any fines drivers receive
Answering drivers' questions
Tracey is our national account manager and is kept busy with our larger corporate clients. She's their first point of contact and will often arrange logistics between our departments to make sure their needs are met.
Wessex Fleet Customer Services
As well as a dedicated Fleet Support Team we have a Customer Services Team. This team works for both the fleet side of the business and the personal leasing side, and largely deal with the administration and organisational tasks that both routes have. This includes:
Requesting the finance documents from the funder and providing these to the relevant team for signing at your business
Advising you on any additional supporting documents the funder needs
Getting regular vehicle updates and passing these on to your internal fleet manager and / or the driver
Arranging delivery of new vehicles
Arranging collection of any existing vehicles that need to be returned to lease funders
Helping with any questions your team may have prior to and after delivery of any vehicles we supply
Our Customer Service Team is currently made up of five members: Lauren, Adam, Lucy, Melanie and Danielle.

You can contact them on their central email address customerservices@wessexfleet.co.uk or call 01722 322 888 if you have any queries during your lease.
Wessex Fleet Maintenance Team
If you choose to include maintenance provisions or support, which can be one of our packages or a pay as you go service then one department you'll have a lot of contact with is our Maintenance Team.
The team includes Sharon, Emily, Simon, Keiran and Emma.  Their roles are as wide and varied as your cars' needs and include:
Arranging scheduled servicing and maintenance (including MOTs)
Helping drivers with any unexpected breakdowns or issues
Managing the vehicle maintenance check responses from drivers
Liaising with our Rental Team to ensure drivers have a vehicle while theirs is unavailable
And much more!

Emma only recently joined the team and the photographer hasn't been in since she did so we've not yet got her photo. 
Wessex Fleet Rental Team
Kayleigh, Bryce and Ryan make up our Rental Team. They manage any short-term or flexible longer-term vehicle needs that clients may have, which includes getting cars, minibuses and vans to cover a vehicle in the garage, gaps between fleet vehicle availability, and arranging temporary additional vehicles as needed.
Just like Emma, Ryan's a relatively new member of the Wessex Team and hasn't had his official Wessex portrait yet. 
We do use an online portal system to help with arranging rental vehicles, but the team are available by phone or email if you have any questions or need to speak to someone urgently.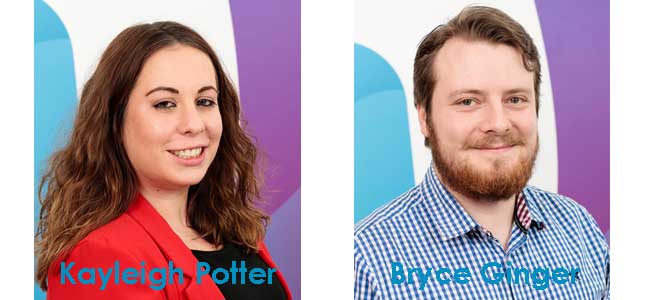 Wessex Fleet Accounts Team
The final team that you might have contact with is our Accounts Department. They're responsible for a lot of different jobs that keep our business running but you'll usually be speaking to them about invoices that we issue or payment plans.
In the Accounts Team are Russell, Debbie, Joanna, Glen and Adam. You might also speak to Tim if you have an accounting query as he oversees the department.

Glen and Adam joined after the photographer's last visit to our office which is why you can't see their faces above. Once we get the camera back into the office we'll make sure to add them. 
Enjoyed this article? Read more of our latest blogs below:
Want to know more about fleet vehicles?
For all our latest news and blogs click HERE.
Or are you looking to understand the company car, fleet management or any other aspect of fleet vehicles? If so, then check out our Guide Pages.