We know that offering your employees a company car might not always be the right choice for your business or for individual employees, which is why we've put together Infinity Leasing.
It's an alternative to salary sacrifice and allows your employees to spend a car allowance with a company you know and trust.
Even if your business doesn't offer cash allowances for vehicles you may still want to use Infinity Leasing to provide your employees with the benefits.
What Is Infinity Leasing?
Infinity Leasing is a service offered by Wessex Fleet that provides your company with a white-labelled site full of the best leasing deals on the market.
It provides you with the chance to offer drivers highly attractive and competitive lease rates on personal contract hire (PCH) agreements that they can take advantage of whether they accept a car cash allowance or not.
With Infinity Leasing you'll be able to offer your employees some of the best personal leasing options on the market. At Wessex Fleet we work with the UK's leading finance houses to offer both business and personal leasing as well as an extensive network of dealers across the UK in order to get the best leasing prices across all manufacturers and models.
White-Labelled Site
With our white-labelled site we will add your company logo and tailor the colour scheme to match your business' colours. This gives you a site totally unique to your business and that matches the aesthetics of other intranets and company websites to provide you with a personalised website for your employees to use.
Access will be restricted to your staff with bespoke logins for each user.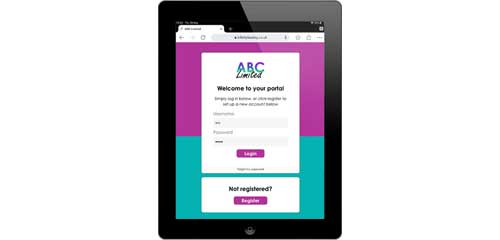 Infinity Leasing Benefits
Using Infinity Leasing to provide your employees with PCHs brings with it a number of benefits for both the business and the drivers.
For the business there's the benefits of:
A branded website
Required logins mean it's an exclusive site for your company
An additional benefit that can be used as part of your company's benefit packages
An element of control over cash allowances if you offer one to your employees
Eliminates risk associated with employees driving older vehicles for those who use it
It's not just your business who feel the benefits though. Your employees will benefit from:
Great PCH prices
Over 100,000 deals
A variety of brand new, low emission vehicles from across all the manufacturers
Car allowance calculator to identify their budget and provide appropriate models for them to find affordable options
Amendable search function to tailor the lease prices to their mileage, contract length and vehicle needs
GIVE YOUR EMPLOYEES ACCESS TO THOUSANDS OF DEALS

TAILOR YOUR PORTAL TO MATCH YOUR BRANDING

TAILOR YOUR PORTAL TO MATCH YOUR BRANDING

EMPLOYEES BENEFIT FROM A REDUCED RATE