Here at Wessex Fleet, we not only help you manage and maintain your fleet, but we can also help source it, providing you with the right cars for each of your company car drivers and the best options for your pool vehicles. We work with all of the UK's leading lease finance companies but are also able to fund lease agreements ourselves, in order to help you find and fund your fleet vehicles.
What is Wessex Leasing?
Wessex Leasing is our own leasing solution that is exclusively available for our corporate customers so that we can provide you with an additional funding option in order to help you get the best fleet possible.
We are currently only able to offer leasing to non-regulated business customers and so cannot offer a lease to individual drivers who are taking a car allowance via our own funding. However, we can help arrange a lease for then via another funder.
We calculate the cost of the lease in the same way that all other funders do, which is based on the residual value of the vehicle in part, and we're able to offer business' competitive rates
Wessex Leasing might not always be an option, or the best one, for your business but we will work to find the right solution for your business.
Why Choose Wessex Leasing?
Wessex Leasing could be a great choice for your business for a number of reasons including:
Wessex Fleet is approved by the FCA
Wessex Fleet is also a member of the British Vehicle Rental and Leasing Association (BVRLA)
We offer competitive rates across all models
Ability to have the vehicle customised with sign writing and the cost of adding and removing this included in the lease
Additional Wessex Maintenance service available for further peace of mind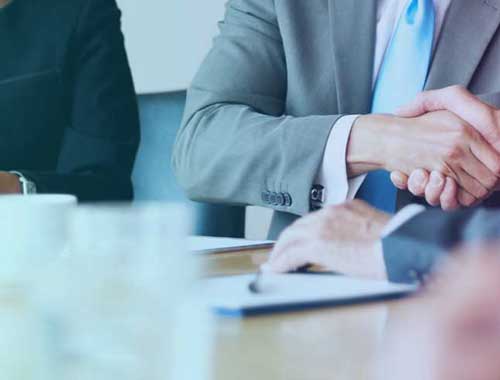 How Wessex Leasing Works
Leasing with us is a straightforward and simple process as we've worked to make it as streamlined as possible.
To start with our Corporate Team will work with your fleet manager or the individual company car drivers to find the right car for each of their needs.
Once we have this, we'll then need to go through the finance application process. Depending on whether you are an existing customer with Wessex Fleet, this includes a maintenance or fleet management customer, the additional information we will need to take at this point.
We will then complete the necessary checks to ensure it is affordable for you to take on this additional financial commitment.
After the credit is in place, we can then proceed with ordering the vehicle and arranging the finance documents.
Our finance documents will need to be signed by an authorised director of the company and we will also require copies of their proof of identity in order to verify their signature.
Our Customer Services Team will then be there to help you complete the finance documentation and arrange any modifications to the vehicle which have been agreed upon as well as delivery to you. It will also be our Customer Service Team who are there to help should you have any questions or need to reach out during the lease.
At the end of your lease we will arrange for the vehicle to be collected from you and inspect it in line with the BVRLA's fair wear and tear guidelines.
How Can Wessex Help My Fleet?
Not only does Wessex offer business leasing we also have fleet management and fleet maintenance services, as well as being able to find you short and long term rental solutions.
If you want to know more about how we can help your fleet then contact us here or give us a call on 01722 322 888.