When you're looking for an external fleet manager we know that you're looking for someone that you can trust, and we think it's important that you do your research and get to know the company before you decide they're the right fit for you. This is why we've put together this guide to help you understand who Wessex Fleet is, how we can help you and why you should trust us with your fleet.
Who Are Wessex Fleet?
Wessex Fleet was founded nearly 20 years ago in 2004 by our three directors, who remain at the helm of the business to this day. Together they combined over 35 years of experience in the industry with their desire to have clients' needs at the core of the business they set out to create a business that puts the customer at the very heart of every decision.
Since the company was founded, we've worked to provide businesses large and small with a comprehensive and completely tailorable fleet management service as well as developing the leasing side of our business. 
We're a friendly team and if you want to take a look at the faces that will be helping you on the end of the line or over emails then take a look at our meet the team page. For most of our team, you'll also find a bit more information about them, what they do in the business and how they'll help you and their own driving experience if you click on their image.

How Can Wessex Fleet Help You?
We have years of experience in the fleet management industry and so we know what works and what doesn't as well as the areas of fleet management that should be tailored to the individual business' needs.
We're able to assist with:
As well as assisting you with vehicle supply for your fleet, whether purchasing, leasing or renting.
We've given you a brief summary of each of these services below but if you'd like to find out more about a particular aspect there will also be a link for more information or you can always contact us here or on 01722 322 888 and ask one of our Fleet Support Team.
Fleet Consultancy
We know that every fleet is different and so as part of our new client onboarding process we will find out more about your business, your fleet and your fleet goals and priorities so that we can tailor any agreement to your needs. We'll also do regular reviews with you to make sure that the services we're providing are still in line with what you want and need, as well as whether it might be beneficial to take on another service or review the fleet management policy.
Fleet Administration
A large part of fleet management is taking care of the admin tasks over the duration of your vehicles' lifetimes this means making sure they are all safe and legally road worthy, which includes arranging servicing and maintenance work, MOTs, vehicle tax and insurance. Additionally, there is the admin work that is associated with looking after fleet drivers. You need to make sure that they are qualified and competent to drive their assigned vehicle, support arranging vehicle maintenance and other work, arranging repairs and keeping them mobile while their company vehicle is unusable, managing fuel cards and any other additional driver benefits you offer employees.
Correctly managing all these aspects of fleet vehicles and drivers is essential for having a safe, functional and happy fleet.
We will consider your vehicle and driver needs when managing your fleet's administration work and tailor our process to your individual needs whilst ensuring that all the essentials are covered.
Grey Fleet Management
Even when your drivers are in their own vehicles you have a responsibility for them if they are driving on company business. These personal vehicles used for business purposes are known as a grey fleet for your business, and although they are not in the business' name you will need to manage them in the same way as the rest of your fleet.
We are able to help you with grey fleet management which covers the essential areas like insurance, document capture and reporting, vehicle condition (MOTs, Servicing and Tax) and any issues that might arise from drivers using their own vehicles.

Risk Management
Risk management is an essential part of fleet management as it helps keep your drivers, other employees, other road users and your vehicles safe through plans and procedures that employees and the business follow to reduce the risk of serious harm if an event that could cause harm arises.
At Wessex Fleet we have a number of strategies that we use in order to provide you with comprehensive risk management policies that aim to avoid all potentially dangerous events, minimise the harm when such events arise to protect you and your employees.  
Driver Licence Checks
Part of your duty of care is ensuring that your drivers are qualified to drive the vehicles they are in, and one tool you can use to do this is checking their driving licences. This will flag to you the vehicles they are entitled to drive as well as any penalty points or disqualifications they have received.
We offer an automated online licence checking service that is secure and GDPR compliant and provides you with regular updates on drivers' licences, once they have provided permission, and give you a traffic light coded report to easily spot areas of concern.
For more information on how we can support you with driving licence checks click here.
Driver Training
Another tool we can offer you to help meet your duty of care requirements and ensure your employees are safe is driver training.
Training can take many different forms depending on what you and your drivers need and at Wessex Fleet we will work with you to find the best combination of online, classroom and in the vehicle training for your drivers, and we can even create bespoke programmes for your individual drivers depending on how in depth you want the training to be.
Find out more about our training here  or get in touch with us on 01722 322 888.
Fuel Card Management
Many businesses choose to offer drivers a fuel card, as an alternative to compensating their employees for fuel used on company journeys.
Fuel cards allow you to monitor the fuel usage across your fleet, so you can create reports on MPG for efficiency analysis and work out if there are particular vehicles that you need to be concerned with.
At Wessex Fleet we work with a number of the UK's leading fuel card providers so we can help find you the best card for your business as well as managing the admin side of fuel cards. We'll manage the issuing of cards, provide MPG analysis and point out vehicles that might need to be reviewed.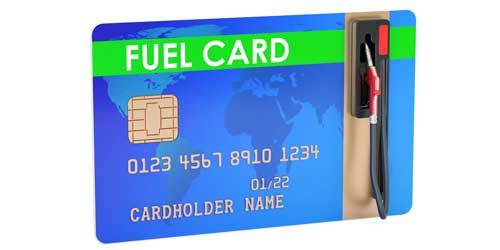 Telematics
Telematics can be useful for a number of different reasons including:
Tracking and locating vehicles
Fleet vehicle monitoring
Fleet driver behaviour monitoring and reporting
As part of a risk management strategy
We are able to assist you with arranging for telematic devices to be installed in your fleet, creating and monitoring reports from them and taking further actions based on these, and then removing the devices at the end of the vehicle's life.
Fleet Maintenance
As well as our fleet management services Wessex Fleet has a dedicated maintenance team, who take care of arranging all maintenance, servicing and MOTs needed during a vehicle's lifetime as well as encouraging drivers to complete regular maintenance checks of the vehicle to ensure that it is being well cared for and any needed work is picked up on and arranged promptly.
Vehicle Procurement
As well as all of the above Wessex Fleet are also able to manage your new vehicle supply. We'll work with you to decide on the best funding option for your fleet, or combination of funding, and can arrange outright purchases and finance agreements including leasing and rental. 
Additionally, we are able to assist with conversions and adaptations for your vehicle needs, such as adding a refrigeration unit or racking to the cargo area. We also work with a signage company so if you need any adding or removing from fleet vehicles, we can assist with this as well.
For more information on how we can help you with your fleet management needs then give us a call on 01722 322 888 or contact us here. Alternatively, you can take a look at some more of our handy guides here.