Whether you are driving a company car or using your own personal vehicle for business travel your company may ask you to complete some driver assessments or training.
Alternatively, you might ask to take additional training to help you feel more comfortable behind the wheel of a company car.
This guide is designed to help you understand the different kinds of training there are to help you develop as a driver, the ways that your driving might be assessed and what driver training really is.
What is Driver Training?
After passing their drivers test in order to get a full UK driving licence most drivers will not have any additional driving assessments or training for the rest of their driving life, which can be decades.
Unsurprisingly, as the years pass a lot of drivers forget good habits, pick up bad habits or don't keep up to date with changes to road rules and etiquette all of which can lead to unsafe driving and ultimately accidents – which is why we think it's important for drivers to go through additional training over the years.
Additional training covers a variety of different topics and training methods but it is all designed with one goal in mind, to make you a better driver.
Some training is designed to enhance your existing knowledge, like speed awareness, other courses are designed to give you additional knowledge in areas you might not have been taught when learning to drive or that is specifically required for your role, for example reversing in a van, and others still update you on new driving rules and regulations that will impact your driving.
Types of Driver Training
There are several types of training that you might be asked to complete which we touched upon briefly in the above about the topics covered.
Other topics that might be covered include:
Speeding
Satnav use
Mobile phone use
Safe road positioning
Safe driving habits
Reversing
Specific vehicle training
Driving a LCV
Driving and tiredness
Vehicle safety checks and maintenance
Highway code, road rules and regulations
Adapting to road and weather conditions
There are many more topics that could be covered, and some companies develop a training module specifically to cover their business vehicle uses and needs.

Driver training can be given via three main methods:
Online assessments
Group classes
One on one sessions
Most businesses will choose to use a combination of these methods in order to provide suitable training for all of their drivers, but the most common is currently online assessments and classes. This allows flexibility for the driver on when they complete these online modules as well as an easily reportable system for the business to see where each member of their team is with their training
Why Do I Need Driving Training?
Some drivers think of driver training as a punishment but this is not the case. Driving training is designed to support you and help you work on areas of your driving or vehicle knowledge that you might not be as strong in.
If you are driving as part of your role within the business, for travel due to work or are in a company car then your business also has a duty of care to make sure that you are as safe as possible when driving. Some employers choose to include training for company drivers as part of this as it can help you be a safer driver and so they might require you to complete some type of assessment or training.
Driver training helps you be a better and safer driver, reduces the risk of you being involved in an accident and of damage to the vehicle.
How Long Does Driver Training Take?
The time it takes for you to complete driver training can vary. Here at Wessex Fleet, we offer a range of different training options, from a one day intensive course through to smaller weekly or monthly sessions. The overall time, frequency and regularity of retraining that you have will depend on your employer and their requirements. Most businesses will also consider the driver's experience, existing ability and the level of support they require.
Wessex Fleet Driver Training
Wessex Fleet offers driver training programmes as part of our extensive fleet management services.
Our training plans can be tailored for your individual business and driver needs and the level of support we provide can be amended as we progress in your fleet management journey, increasing and decreasing as needed.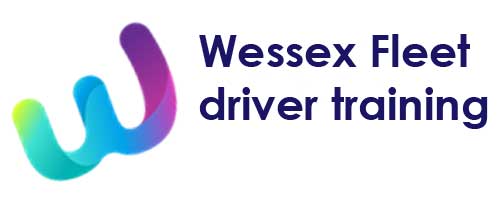 Wessex fleet offer professional driver training by working with a number of providers so that we can provide your drivers with the right type and level of driving training as well as in order to be able to offer you both online and in person training.
We currently work predominantly with E-Davis' online training system and Blue Lamp Trust who provide our face to face training modules.
Our online driver assessments usually start with an online course which takes about 25 minutes to complete. This assessment will cover road signs, speed, reaction times, safe operation of the vehicle and much more in order to get an overview of what you know and areas where you could make improvements.
Once you complete this assessment module you'll be provided with additional online training material with the intention of helping you to focus on and improve these weaker areas of your driving knowledge.
From there we can look to do in class training which is run by an instructor for a class of between 15 and 20 with modules designed to specifically support the business' driving needs.
These classes cover a whole range of subjects from driving a van or light commercial vehicle through to reversing or mobile phone use. Companies often choose a topic that's a particular concern across their business or in an area that they have seen particularly high accident costs.
We can also offer one on one sessions where an instructor is in the vehicle with you to get an accurate assessment of your driving skills. Some drivers find this useful if they have recently been involved in an accident as it can help to boost your confidence to drive with someone supportive who can provide you with driving tips and suggestions.
This one on one training is not designed to be a test but rather to pick up on areas that you could improve.
Training sessions can be either a full day or half-day.
If you'd like to learn more about Wessex Fleet's driving training or think this could be beneficial for your business then just get your fleet manager to give us a call on 01722 322 888.