This guide is designed to answer all your questions about mileage allowances on a lease whether it is your personal vehicle or a company car supplied by your employer.
It's important that as a driver of a lease vehicle you know what your expected mileage will be, as this can affect the price of the lease agreement, the cost of any overmile charges at the end of the agreement, and maintenance and fuel costs.
For more information on other aspects of leasing then head back to our leasing guides.
What is a Mileage Allowance?
When any lease agreement is taken out there are a number of conditions that the business, or you if it's a personal hire, will agree to. These include the vehicle model, the contract length, who will be responsible for the maintenance and the annual mileage allowance and overmiles charge should you go over this allowance.
What is An Overmile Charge?
The overmile charge is applied when you reach the end of your lease agreement and return the vehicle. It will only be applied if when the vehicle is collected the mileage on the clock exceeds the agreed upon mileage allowance for the duration of the lease.
You'll usually find that the charge is stated in your documents in pence per mile and so if you do exceed the mileage allowance then the number of miles you are over the limit will be multiplied by this pence per mile figure to give the total charge.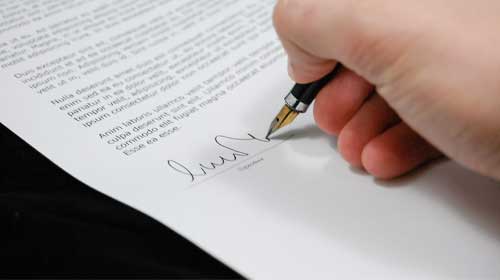 If your lease vehicle is supplied by Wessex Fleet then you can discuss your mileage needs with one of our team and they will take into account your current mileage usage, any lifestyle changes that you expect to occur which could impact your driving habits, and the financial impact that changing the mileage could have on the lease payments and affordability for you.
Minimum and Maximum Mileage Allowances
Each funder has a minimum and maximum mileage limit that they can offer on a lease agreement.
The limits vary depending on the funder and also the vehicle type and fuel it takes. This is because of the different points in which petrol and diesel combustion engines and electric motors begin to experience more wear and tear.
If you are concerned about the mileage you expect to do in a lease vehicle then we can confirm the minimum or maximum limit with the funder for you to confirm you're not too close to it.
You can drive under the minimum mileage amount, however you will not receive any benefit from this.
Can You Change the Mileage Allowance?
We know that sometimes changes happen which cannot be predicted, like the recent national and local lockdowns that saw drivers' mileage plumet. And you might equally find your mileage exceeding your expectations if you have a change in situation like a new job role that requires further travelling. Because they understand this, most finance companies will allow you to make an amendment to the mileage.
You should be aware that any change to your mileage can impact the amount that you pay each month. Please note that reducing your mileage does not guarantee that your monthly payments will decrease.
Depending on the funder that your lease is financed with you may only be able to make an amendment once during the lease agreement. We can confirm this for you when requesting and amendment and let you know if this is the case before you agree to any changes to the contract.
The funders like to have an accurate representation of your estimated annual mileage and so most will not allow any amendments to the contractual mileage until you have reached twelve months. This is to try and prevent the need for multiple amendments and changes to your monthly payments that could be difficult for you to manage.
Before any amendments are put in place the funder will require a valid signature on an amendment document confirming that you agree to the new contracted mileage and any change to the monthly payments.
If this is a company vehicle then this will need to be signed by someone who is authorised to sign finance agreements in your business and will usually be the person who signed the original contracts.
What Happens If You Go Over the Mileage Limit?
We've already looked at how the overmiles charge works above which is what will happen if you are over the mileage allowance at the end of your lease.
This will be applied to the total mileage allowance and not the annual readings.
Another thing to note is that if your lease includes a maintenance package then you will have an overmiles charge for both the finance and maintenance agreements.
Read more about leasing, driving a company car and choosing your next car in our driver guides.