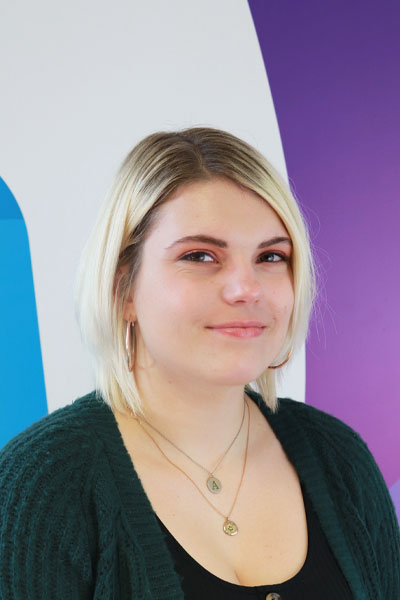 Say hi to Abby Nuttall! 👋
She's been working for Wessex Fleet for four years now, first as a member of our Customer Services Team and now as our Senior SEO and Creative Content Executive.
Abby's role involves her writing lots of pieces for our site, which is why you'll see her name on a lot of our blog posts! She's also responsible for helping to get our website to appear on the front page of your Google searches when you're looking for a great lease deal.
Abby loves the great team of people at Wessex Fleet. Having moved departments she's worked with a number of people in the business and found that across the company all the staff are supportive and friendly.
What Abby's colleagues say about her: 
Abby is a lovely hard-working girl and is extremely intelligent. She always requests pictures to be edited for her . . . ALWAYS! She is petrified of birds, even small birds, but she is very kind and caring and she loves dogs.  🐶
Just like most of our team Abby started driving lessons when she was 17 years old. However, it took her nearly five years of lessons around school and university and six tests before she actually passed her driving test
Her first car when she passed was a whiteFiat 500,which she loved. It was much bigger than it looked at first glance, with plenty of room for passengers and shopping in the rear.
She's currently driving a Volkswagen Polo which she loves because it's much roomier than her previous two cars (a Fiat 500 and a Mini) and it's her first five-door car! She also likes that it's a reliable car from a trustworthy brand. 
Abby's favourite and dream car is a Mini hatchback. She had one as her last car and loved that it's a compact car that packs a punch. Unlike other small cars she's driven the Mini can manage hills and speed at the same time. She'd opt for one of the EV versions because they're better for the environment and the distance she can travel on one charge is more than enough to meet her daily needs.
When she's not listening to the Today Programme in the mornings, you're likely to hear country music blaring from Abby's car.