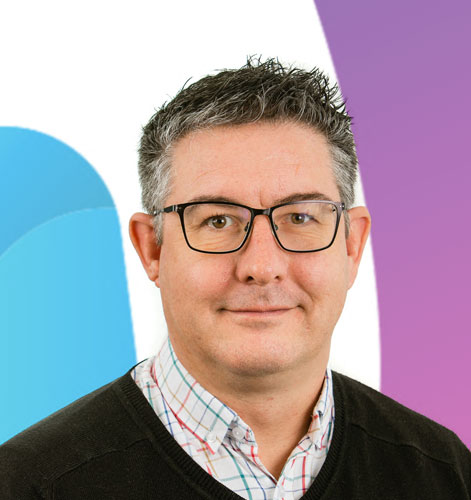 Say Hi to Andrew Witt! 👋
Andrew recently took on a new role as our Salary Sacrifice Business Development Manager. Before that he spent nearly three years as a Leasing Consultant, and he's worked in the industry for much longer, working at dealerships before he joined our team.
His role involves helping businesses integrate a salary sacrifice EV scheme into their company, to reward their staff through this tax efficient scheme.
Andrew likes working at Wessex Fleet it's a great team that is fun to work in and they treat him with respect, and he's well thought of by the entire business.
What Andrew's colleagues say about him:
"Andrew is one of the hardest workers in the office but knows how to switch off at home - if he's not away Skiing he's following Liverpool up and down the country."
Andrew passed his test on his second try at 17 years old. His first car was a white Ford Fiesta that he thought was the coolest because it was his first car.
Nowadays, you'll find Andrew in his burgundy VW California Campervan which he loves because of the freedom it gives him to travel without restrictions and days of preparation. Equally, it allows him to get out of the office, or house when working from home, and find a scenic view to park in front of.
Andrew couldn't pick an exact model for his favourite car but said that it would be a Lamborghini if he did pick a favourite. With their sleek designs, powerful and fast engines and racing legacy, he considers them an iconic brand.
However, for his dream car to own Andrew opted for something a little more functional for him, and kinder to the environment, with the VW Buzz Campervan. The reason he went for this model in particular is because of its greener credentials.
When he's on the road Andrew likes to listen to Radio 5 Live.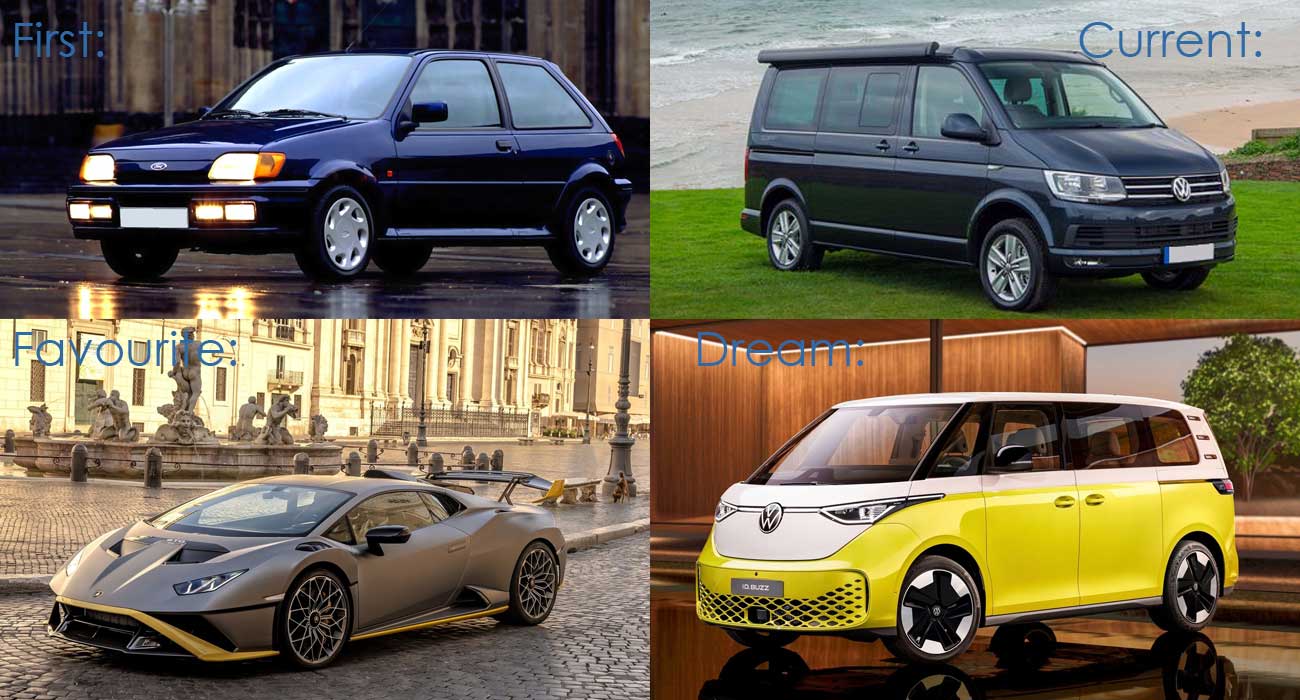 Ford Fiesta image sourced: https://bestsellingcarsblog.com/1992/01/uk-1990-1991-ford-fiesta-grabs-the-pole-position/ and VW California image sourced: https://www.mirror.co.uk/lifestyle/motoring/car-reviews/vw-california-ocean-review-volkswagens-20388766