Let us introduce you to Ben Johnston!
Ben's been with Car Lease Special Offers for four years as our Corporate Sales Executive.
Working in our Corporate Sales Department means that Ben is one of the team who works with our larger corporate clients. He helps to find the right car for each driver and support businesses with their fleet management programmes.
He thinks that Wessex Fleet is a great company with a cracking team of people and an excellent working environment.
What Ben's colleagues say about him:
"Ben's our corporate quotes guy! He's always able to give you the best advice on the latest models; what's coming up, the good, the bad and the ugly, especially on hybrids and EVs. He listens to what the customer wants and more importantly what they need. He's a real asset to the fleet management team and it could all be due to his peanut butter and banana on toast in the morning!"
Ben started driving at 18 years old and his first car was a dark blue Rover Metro. He loved everything about this car and couldn't think of a single flaw to tell us. Check out the picture below to see if there's anything you'd change about Ben's first love.
His current car is a black Mazda 3, that he recently received as a lease vehicle. Though he's not had the car for long Ben thinks it's a great drive and surprisingly versatile. Ben also says that the car is well equipped for all his needs.
The most impressive car that Ben's driven so far is the BMW M4 Coupe. He loved driving this car and says it made him smile in a way no car had before or since.
Ben's dream car would be a red Ferrari 812 because he thinks that it's the best-looking GT in the world today.
When he's driving Ben enjoys listening to anything by Queen or Muse.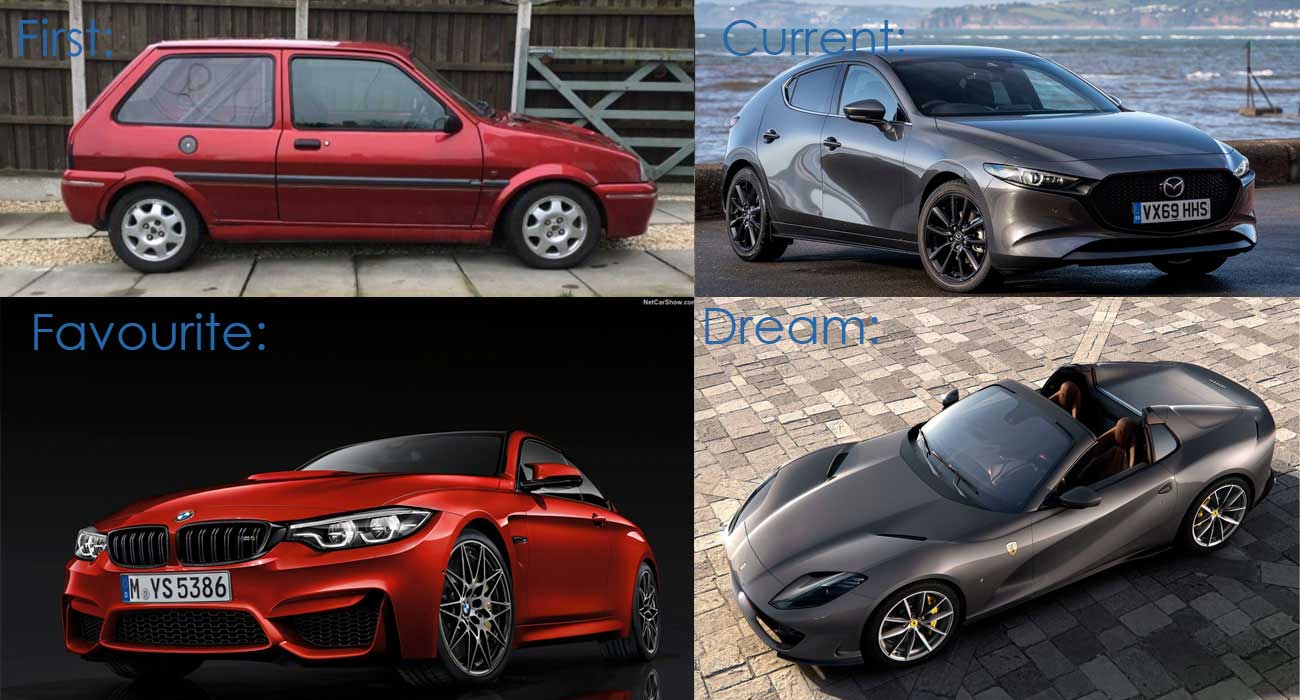 Rover Metro Image Sourced: https://www.autoclassics.com/news/413469/rover-metro-track-car-100-series/