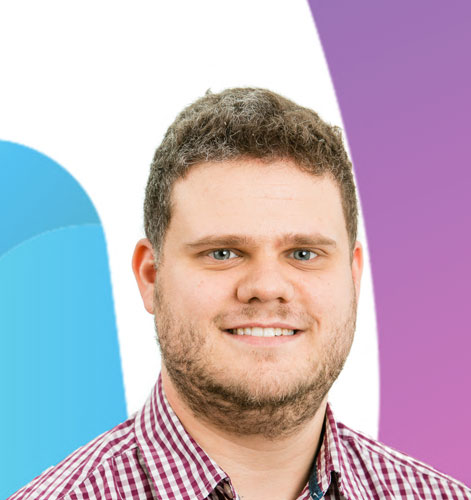 Say Hello to Mat Willets! 👋
Mat's our first Appointed Representative Business Development Manager and recently moved into this new role after nearly three years as one of our Leasing Consultants.
As our business grows, we are now able to offer partnerships to smaller brokers to help them grow as well, and Mat's role is an essential part of this service. He is the point of contact for our appointed representatives so ensures they remain compliant with the guidelines and regulations from the British Vehicle Rental and Leasing Association (BVRLA) and our funders, helps them develop their business and is on hand to answer any questions they may have. 
He really enjoys the relationship he has with the Sales Team and now building new relationships with our Appointed Representatives. Mat thinks that Wessex Fleet is an exciting company to work for and as a growing business there's more exciting opportunities on the horizon.
What Mat's colleagues say about him: 
"Although he has been spelling his name wrong since he could pick a pen up Mat gives a lot back! He will do his best for anyone, is very easy to get along with and very knowledgeable. Family is a huge priority for Mat, and last year he did a charity bike ride (400 miles) for Salisbury Hospice in memory of his Father raising £2,300 to help with the services they provide."
Like most of us, Mat started driving at 17 years old and passed his driving test in ten months, making him one of the quickest members of our team to get on the road.
His first car was a silver Fiat Punto and he loved the freedom it gave him as a teenager to do what he wanted when he wanted. He wasn't so keen on the way it would decide each day whether it was going to let the power steering work.
Mat's currently leasing a Pearl Black Volkswagen T-Roc R-Line through Wessex Fleet. He likes all the modern technology it comes with and that it's got an automatic gearbox. 
His previous car was a red DS3 which was the only car that he wanted as a young driver, so he was really happy he got to drive this every day.  Now he's a little older his dream car has changed, although it's still red! His dream car now would be a Peugeot 205 1.9 GTI. It was his dad's dream car as well, which he owned for a few years and even let Mathew drive a few times. After getting behind the wheel he thinks it's a fantastic drive and would love to own one in the future.
Mat's always wanted to own a blue VW Scirocco and even came close a few times, but he's not yet managed it. He chose this as his favourite car at the minute though because he loves the way they look. Check out the photos below to see if you do too.
Depending on who's in the car Mat's go to music changes. If he's got his wife with him it tends to be Disney soundtracks but if not then it's a mixture of Queen, Status Quo and Train.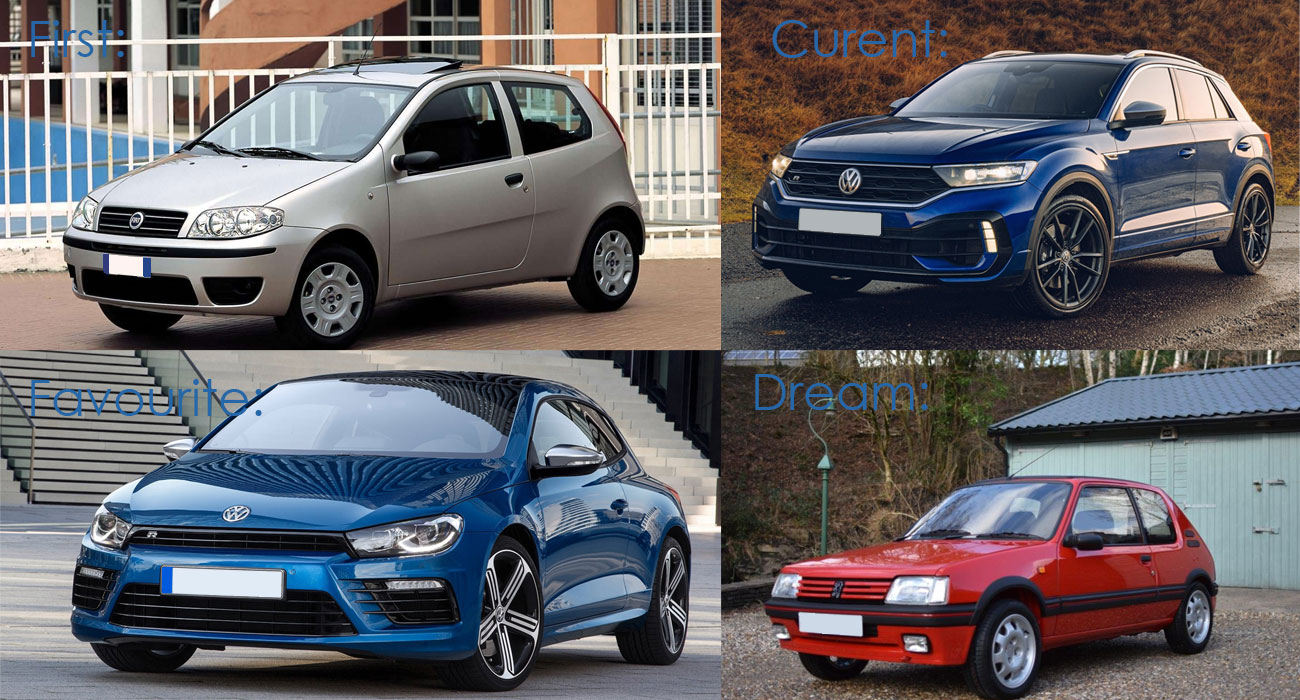 Peugeot 205 Image Sourced: https://www.thisismoney.co.uk/money/cars/article-3542293/Peugeot-205-GTI-sells-record-25-000-auction.html