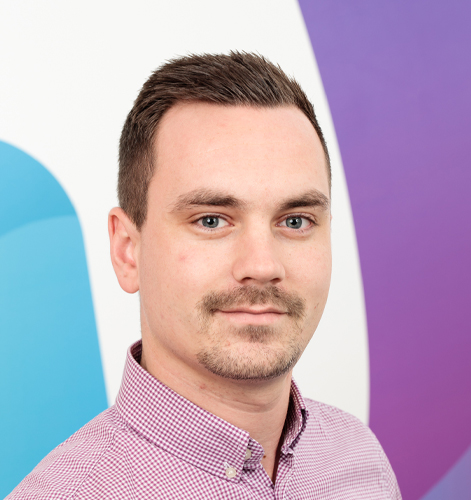 Let us introduce you to Ralph Burbeck!
Ralph was a part of the Sales Team at Wessex Fleet for eight years and in July 2022 moved departments to the Fleet Management Team as our Salary Sacrifice Consultant. He works with our corporate clients and their drivers to help find the best vehicle option for their salary sacrifice, using his years of experience in the Sales Team and knowledge of brands and models to advise drivers.
He likes the friendly, family-like atmosphere throughout the office, across all the departments, and that this team camaraderie has been maintained even with working from home on and off over the last year.
What Ralph's colleagues say about him:
"A stickler for process and precision he is a real asset to everyone in the office, it's just a shame, however, that he has such a poor taste in cars and football teams."
Ralph passed his driving test the first time he took it at 19, after just three months of lessons and he was soon driving around in his first car. Which was a black Ford Focus 1.5TDCi Titanium X that he loved the spec of, and the upgraded alloys. The only downside was that it wasn't always as fast as Ralph wanted it to be.
He currently leases through Wessex Fleet and has just swapped his Skoda Octavia for a BMW 3 Series Touring. His current car is an eye-catching Estoril Blue and Ralph upgraded to the Shadow Edition because he loves the high tech features it has, as well as the heated seats.
Ralph's favourite car of all time is the Jaguar E-Type in their signature British racing green colour, but his dream car to drive would be the Lamborghini Huracan Performante in a matt grey.
Although Ralph listens to a lot of different music in the car his current favourite is Chase & Status.