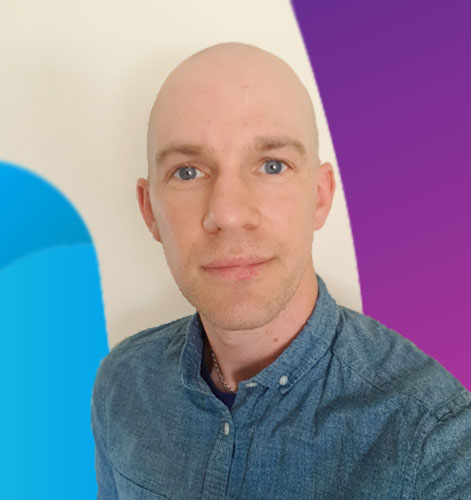 Say hello to Russell! 👋
Russell joined Car Lease Special Offers in January 2020 so has been with the business for two years now. He's our Management Accountant and says this involves a lot of spreadsheets, receipts, using his snazzy Sky Blue Casio fx-85GT PLUS calculator and even more spreadsheets!
He enjoys working in the office, when we can, and supporting the local businesses by visiting the café next door every lunchtime.
What Russell's colleagues say about him:
"Russell is our Management Accountant and nothing excites Russell more than numbers! As Wessex Fleet has continued to grow, Russell's analytical brain has helped to bring an additional insight into what does and doesn't work. A family man, Russell also has a keen interest in keeping fit, running bonkers long distances and playing the guitar."
Russell passed his driving test at 18 years old after retaking the tests a couple of times, and once he had his full licence he shared a blue Peugeot 205 with his mum.
He stopped sharing a car with his mum and was driving with a VW Golf but when he started walking to work at his last job his wife took the Golf for herself. When Russell joined us at Wessex Fleet the office wasn't as close so he couldn't walk to work any more and his dad offered him one of his cars. Although there was an Aston Martin DB5 on offer Russell settled on the more practical BMW. Though he's grateful for the use of it the lack of working cd player and difficulty in winding the windows back up are his pet peeves on his current car.
Russell says that his black Golf that his wife now uses is his favourite car, and he particularly loved the DAB radio in it. His dream car though is a black Chevrolet Corvette Stingray just like Detective James Carter drove in the Rush Hour films, one of Russell's favourite.
When driving Russell likes to listen to AC/DC's Thunderstruck or Blink 182's The Rock Show.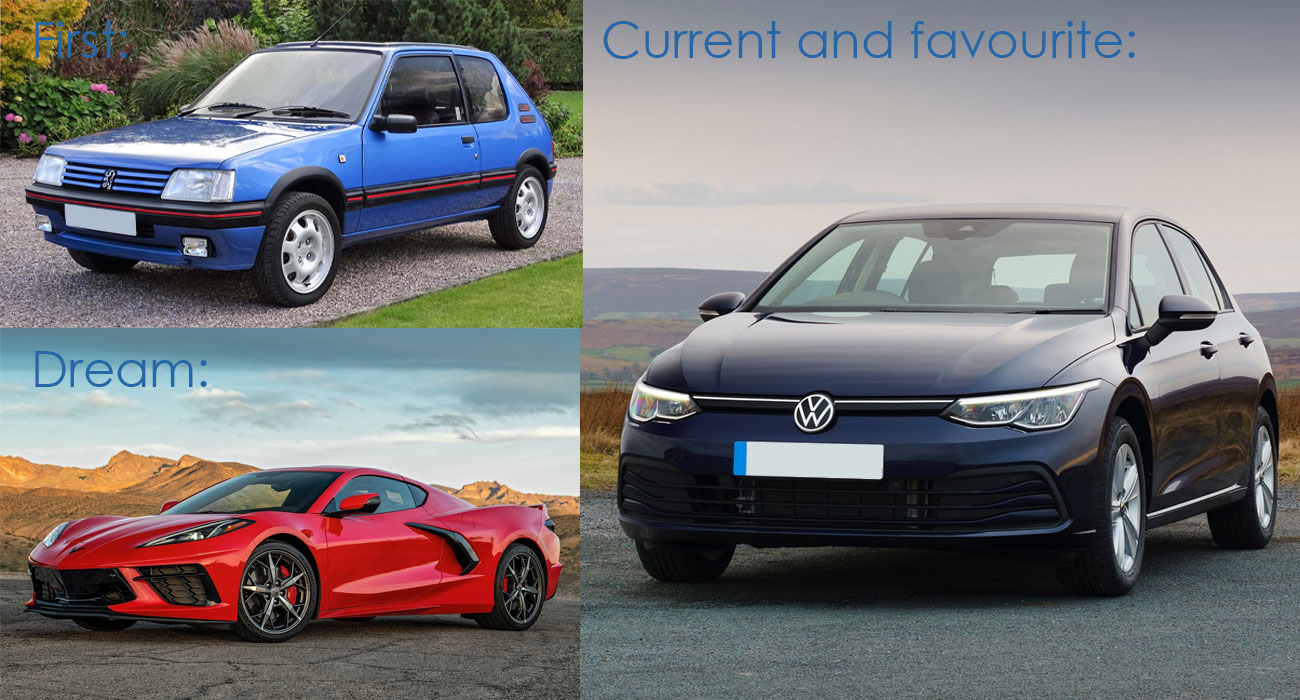 Peugeot 205 Image Sourced: https://www.retromotor.co.uk/news/famous-peugeot-205-gti-auction/