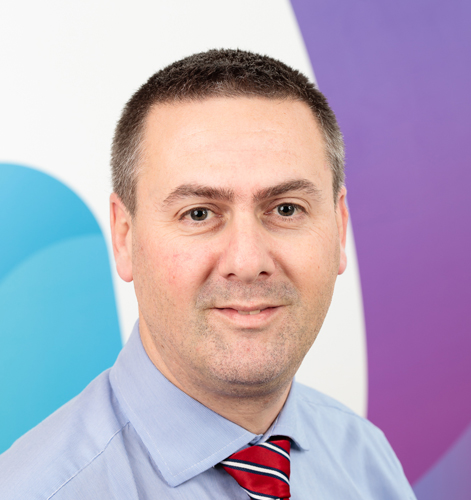 Say hi to Simon Naylor! 👋
He's one of the three founding directors, and for him it feels like he's been a part of the Wessex Fleet since the dawn of time, though it's actually only been eighteen years.
Simon oversees the daily rental, maintenance, corporate sales and fleet support operations at Wessex Fleet.
He says his day to day involves ensuring our customers and staff are happy and that the teams he manages are efficient and effective. He also works with clients and employees on web developments to ensure the business fully utilises IT to make life easier for everyone involved.
Overall he works to ensure our existing customers are happy with our service, and that we continue to attract new ones to our great company.
As a director, he has contact with members of staff across the business not just the teams he's directly responsible for and the people are a big part of what makes Wessex Fleet the enjoyable work environment it is for Simon.
What he really enjoys though is coming up with flexible and bespoke solutions and programmes for our customers to ensure we provide them with the services they really need without burdening them with the cost of services they don't.
Simon passed his driving at 17 years old and was soon cruising around in his Rover Metro, complete with fluffy dice. He says this car was a head-turner at University.
He's currently leasing a Tesla Model 3 through Wessex Fleet and driving it has really opened his eyes to the benefits of electric vehicles.
As he looks at the ever-evolving car market Simon really sees electric cars as a game changer which is why he's now driving one and said for his favourite car he wouldn't care what it was just that it was electric.
For his dream car however he picked the Bugatti Veyron.
Whether it's in an electric vehicle or a more traditional combustion engine powered one Simon likes to listen to The Killers when he's driving.
Rover Metro Image Sourced: carandclassic.co.uk/car/C1242142