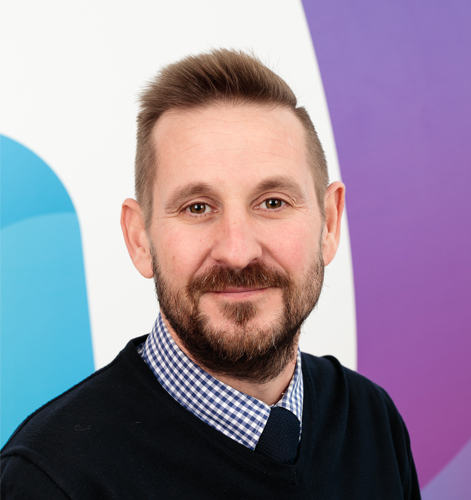 Say hi to Spencer Blake! 👋
Spencer is one of our three directors, along with Simon and Tim, who founded the business in 2004.
As the director who's in charge of the Sales, Marketing and Customer Services Team Spencer manages a whole range of different roles which means his job is just as varied. A typical day for him could involve helping our Pricing Team find great leasing deals which includes negotiating with dealers and lease funders, brainstorming marketing strategies on how we can promote these, and then helping our Sales and Customer Services to provide the very best service possible for our customers and overall maintain our position as a leading vehicle leasing broker in the industry.
Spencer loves the dynamic team at Wessex Fleet and the fact that our employees are constantly challenging the way we do business, looking for innovative and exciting ways we can improve.
Like most of us, Spencer started driving at 17 years old and his first car was a Ford Fiesta 1.1 which he had ready to drive as soon as he passed his test, in fact he nearly crashed it driving away from the test centre!
His current car is a Tesla Model 3 Performance which he leases through Wessex Fleet, taking advantage of all the benefits leasing an electric vehicle currently offers for company vehicles drivers at the minute.
For his favourite car Spencer's also opted for a Tesla with the Tesla Roadster. He chose Tesla not only for the electric leasing benefits but also because he considers the brand to be at the forefront of the motoring industry with the advances they have made in technology and electric vehicles that really push the boundaries of what a car can be.
Although Tesla is his dream car his current favourite car is a Porsche 911 which he loves because of its legacy and the history that the car has behind it, it is a motoring icon.
For his top driving song Spencer's picked The Chain by Fleetwood Mac, but if you ask anyone else at Car Lease Special Offers they'll tell you that he actually loves Tina Turner.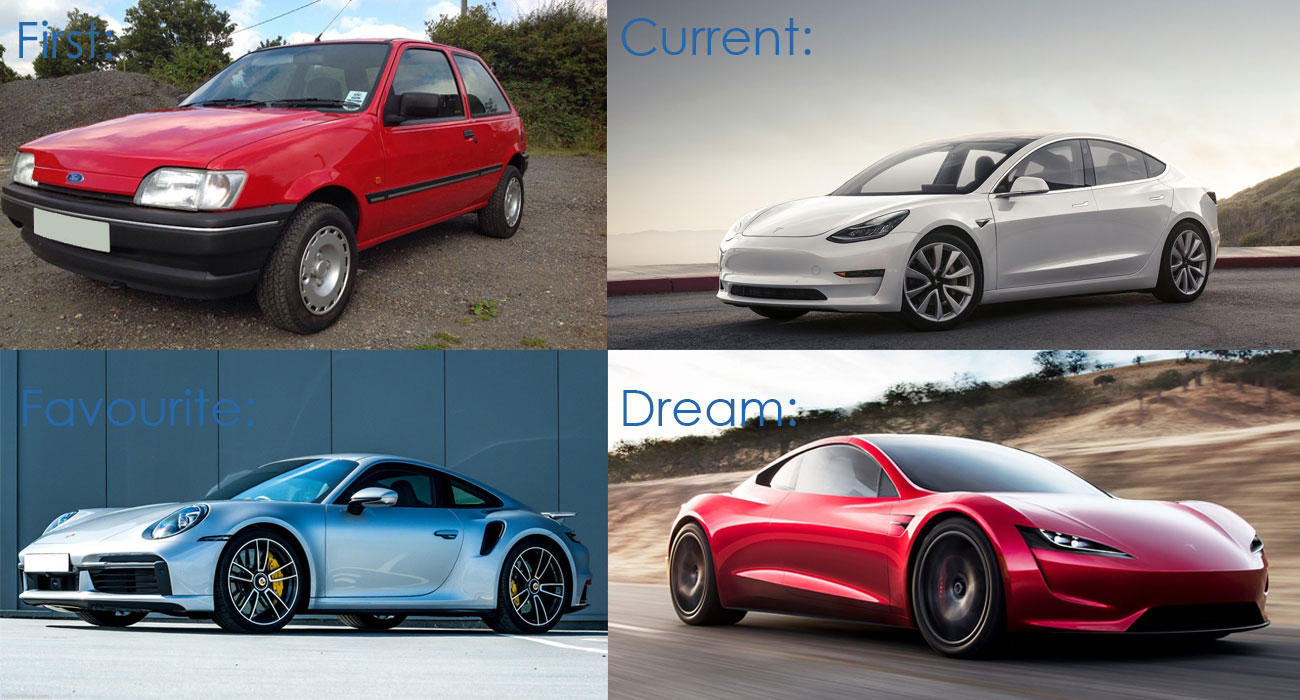 Ford Fiesta Image Sourced: https://www.carandclassic.co.uk/car/C1104822