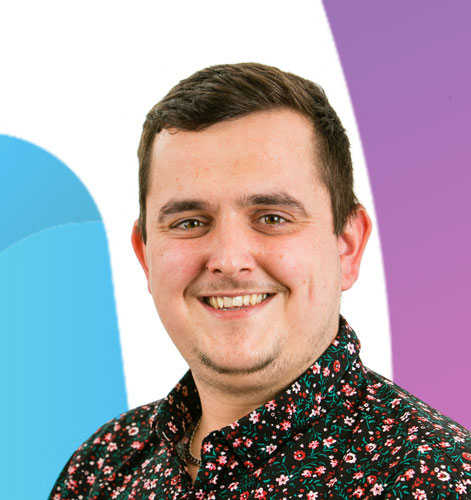 Say hello to Terry Ayres! 👋
Terry's been a member of our Sales Team for three years and before that he was a member of our Pricing Team so knows how to get the best deals available.
As the Sales Department grew Terry moved into the specialised carwow Team, this means he spends most of his day on the carwow platform monitoring the vehicles on offer to make sure we're competitive and finding you the very best lease deals if you come to Wessex Fleet through carwow.
He likes his friendly and knowledgeable colleagues and the fact his manager seems to constantly keep him supplied with caffeine. ☕
What Terry's colleagues say about him:
"In Terry's world, every day is fancy dress with his shirts. The only thing louder than Terry's fashion is Terry himself. "
Terry started driving at 17 years old and managed to pass his driving test in under six months.
His very first car after he had passed his test was a navy blue Peugeot 106 which was the perfect first car for him. It flew through the first two MOTs without him having to spend too much money and took Terry around the country for football and music festivals alike, without failing on him once. He also loved the sub-woofer and parcel shelf speakers that let him blare his music as loud as he liked.
He currently leases an Audi A4 Saloon Black Edition through Car Lease Special Offers and he loves its smooth ride and sophisticated looks as well as the fact its got heated seats so he's always warm.
The recently released BMW M8 Gran Coupe Competition in purple is currently his favourite car. Terry never really liked the BMW brand before but there's something about this car that he thinks just looks great.
The M8 isn't Terry's dream car though, this is a Bentley Continental GT. He's chosen this because it looks immaculate, epitomising sophistication and style without compromising the incredible drive.
Like a lot of our team, Terry's music taste varies depending on who's in the car with him and the kind of day he's having. He enjoys singing along to anything by Beautiful South but if he's on his way to a football match he says it has to be something with a bit of bass, in particular dance tunes, to get him ready for the game.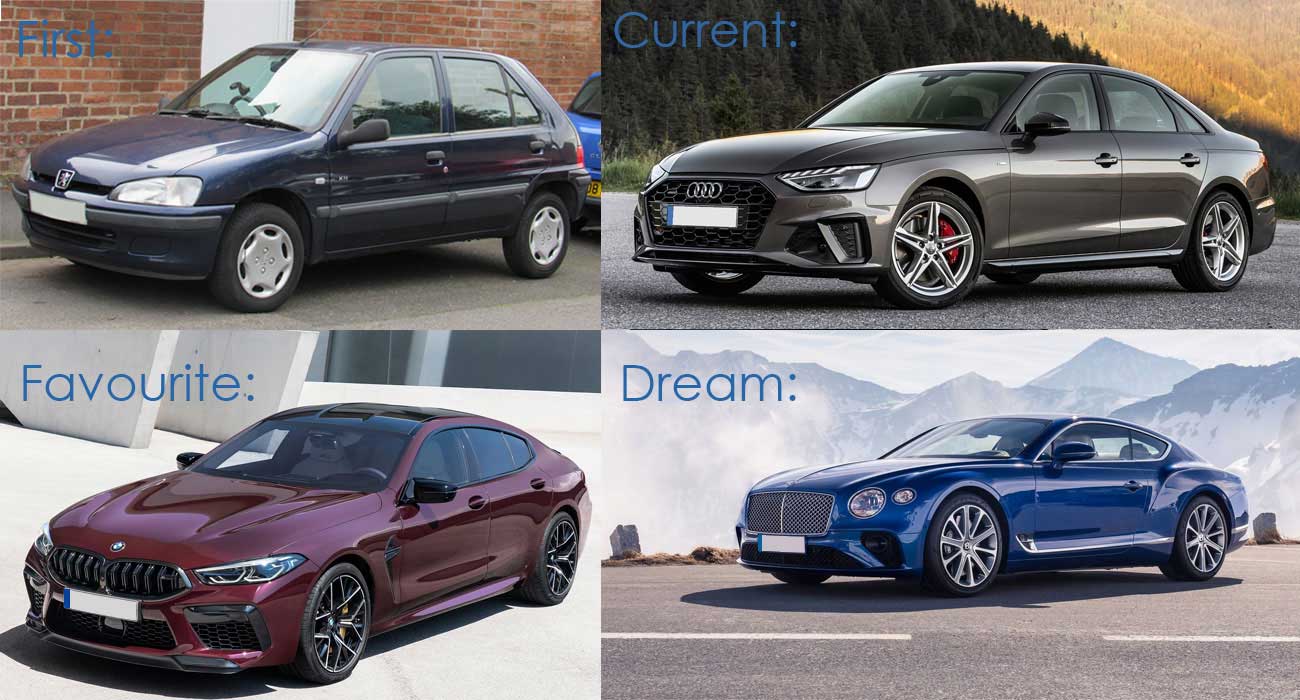 Peugeot 106 Image Sourced: https://en.wikipedia.org/wiki/Peugeot_106