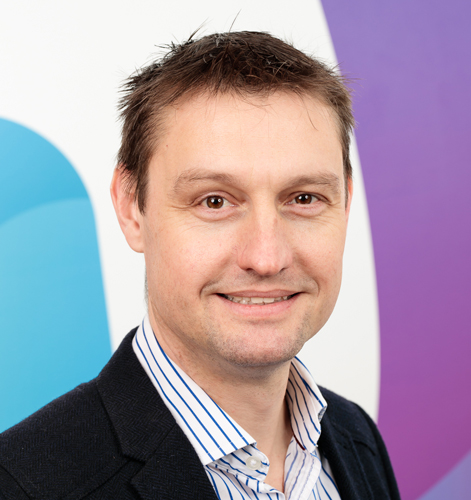 Say hello to Tim McNally! 👋
Along with Simon and Spencer, Tim is one of our three founding directors. Which means he's been with Wessex Fleet and Car Lease Special Offers since they started back in May of 2004.
On a day to day basis, Tim oversees everything financially related to the business, look after the IT infrastructure and general operations as well as looking after some of our larger corporate accounts.
Perhaps the most fun part of Tim's job is making sure that the business remains compliant with the Financial Conduct Authority's regulations.
Tim thinks that the people who work for the company are really what makes Wessex Fleet such a warm and fun place to work.
Tim passed his driving test at 17 years old and went straight into driving what he still classes as his favourite car a Triumph Dolomite Sprint.
When he first started to drive this was the car that everyone wanted, so when one became available for £300 that had just been resprayed in the trendy Hawaiian Blue metallic colour but needed to be pieced back together, he snapped it up. Tim then spent a lot of time getting the vehicle roadworthy but even after all of his hard work it wasn't the most reliable car and needed a lot of attention to keep it running.
Like a lot of our team at Wessex Fleet Tim leases his current car, which is an Audi E-Tron.
The main thing he loves about his E-Tron is how effortlessly it drives, with a smooth and instant power delivery that he thinks is just as fast, if not faster than his previous car, an Audi A5.
The E-Tron is one of Audi's only electric or hybrid vehicles, and Tim thinks they've done a great job in making an electric car that doesn't feel like a massive transition to move to from their petrol or diesel models.
Going electric means Tim is also saving on company car tax, cheaper running and maintenance costs and he no longer stocks up on snacks at petrol stations.
Although Tim still classes his first car as his favourite his dream car would be something he's never owned before, an original AC Cobra. Tim picked this because he considers it to be one of the most iconic, pretty and mental cars ever produced, with rumours that you can wheel spin in any gear.
For his top driving song, Tim's picked Driving Home for Christmas, a classic holiday tune!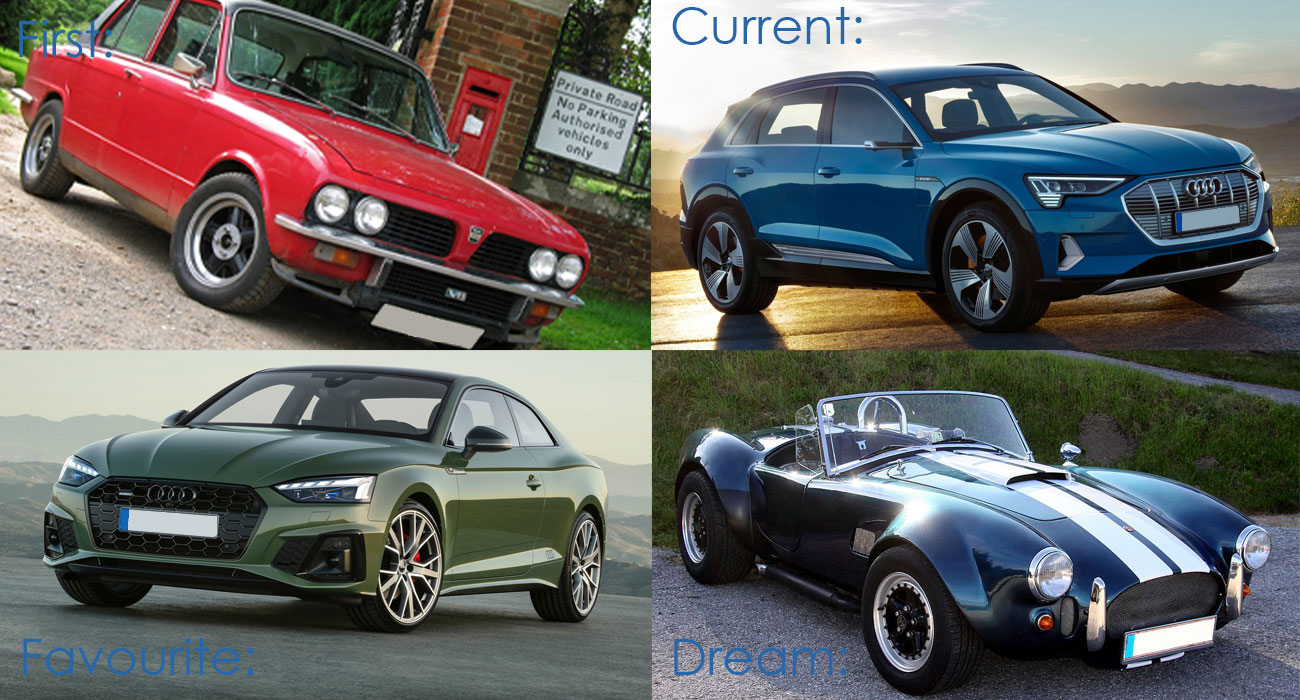 Triumph Dolomite Sprint Image Sourced: https://www.carthrottle.com/post/dogzj2l/ and AC Cobra Image Sourced: https://sco.wikipedia.org/wiki/AC_Cobra