There are a number of ways that you can fund your fleet vehicles, and you can see all of these options on our vehicle supply page. This guide is designed to give you a detailed look at the leasing options available to a business to help you decide if leasing is the right option for your fleet.
What is Business Leasing?
Leasing is a method of funding a fleet vehicle where your business signs onto a long-term agreement that allows you to use a vehicle for a set period of time at a fixed monthly price.
When looking at a lease you will agree to the vehicle, length of time the agreement lasts, annual mileage, and who will be responsible for its servicing and maintenance.
How Does Business Leasing Work?
Business vehicle leasing is only a little different to personal vehicle leasing, with the main difference being that the financial risk is taken on by the business. Though in some cases a director may be required to act as a guarantor, for example if the business has not been trading for very long.
Business leasing involves paying a monthly fee for the use of a vehicle over a set period with an agreed upon mileage allowance for the duration of the contract and you can also add maintenance to the agreement for further peace of mind.
What are the Business Leasing Options?
There are two main leasing options that Wessex Fleet can offer you for your business – business contract hire and finance leasing.
We work with the UK's leading funders in order to be able to provide you with the most competitive fixed low monthly rental rates for cars, vans, fridge and food servicing vans and minibuses whether you are looking at a contract hire or finance lease.
Business Contract Hire
A business contract hire is a form of long-term vehicle rental that allows you to lease it for a set period of time.
With a contract hire agreement you can choose to pay a higher initial rental which will reduce the amount you pay for the following monthly rentals. Alternatively, you can pay a lower initial rental and slightly higher monthly payments. The overall amount you will pay during the lease will remain the same.
You will be able to choose how many years the lease lasts as well as the annual mileage. If you find partway through the contract that the mileage is not meeting your needs, or you have overestimated the miles that particular vehicle will cover then you can amend the mileage though this could affect your monthly payments. Please note that most funders will not allow you to make any contract amendments in the first year or last six months of the agreement.
When agreeing to the mileage allowance you will also agree an excess mileage charge, and if the vehicle exceeds this at the end of the contract then there will be an excess mileage charge. There is more on this below.
If you choose to lease through Wessex Fleet then we will also get in touch towards the end of the contract to discuss whether you need a replacement vehicle and if so the requirements for this.
We will also be able to arrange for the leased vehicle to be collected at the end of your agreement, and if you have a replacement vehicle due can try to match this to the new delivery date.
Business Finance Lease
The second type of lease that a business can take out is a finance lease. This is different to a contract hire agreement, in terms of what the monthly payments are decided by and the options you will have at the end of the agreement.
The full cost of the vehicle, including interest can be spread over the contract period equally or you can choose to pay lower monthly rentals with a pre-agreed balloon payment at the end of the lease.

There is a lot of overlap in terms of it being a fixed term with monthly rentals and a set mileage allowance, but a finance lease allows you a little more freedom at the end. The options available to you are:
Returning the vehicle to the lease funder so that they can resell it
Selling the vehicle on behalf of the funder to a third party
Entering into a second lease paying a peppercorn rental
Another benefit of a finance lease is that although the vehicle will remain the property of the funder for the duration of the agreement, it will show on your business' balance sheet as an asset.
Unlike contract hire, which there is also a personal version of, finance leasing is only available to businesses.
Business Benefits of Leasing
Leasing has a number of benefits for businesses looking to create or add to a fleet, we've rounded up the top ten of these below:
1. Flexible contract lengths ranging from 24 to 60 months
2. Tailorable leases so can personalise agreements to each vehicle needs
3. Brand-new vehicles for your drivers every few years
4. Full range of brands and models to choose from
5. Low and fixed monthly costs
6. New cars have lower maintenance costs and less risk of something going wrong
7. Maintenance packages are available that spread the cost of any servicing and maintenance across the contract length
8. VAT registered companies will be able to reclaim some, if not all, of the VAT on lease payments depending on what the vehicle is used for
9. As long as it is removed at the end of the agreement you will be able to add signage to the vehicle
10. No vehicle depreciation concerns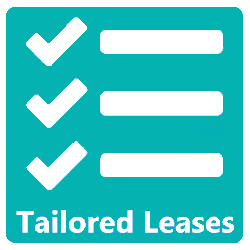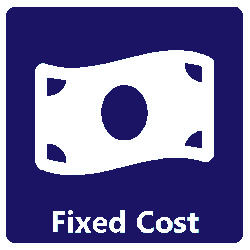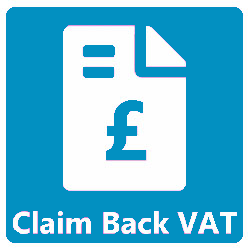 Things to Consider
Although there are many benefits to leasing was also wanted to highlight a few considerations you will want to make when deciding if leasing is the right choice for your business.
Most lease agreements will not allow you to purchase the vehicle at the end of the lease in the business name so there is not the option to keep the vehicle if you decide you like it.
As you will be returning the vehicle at the end of the agreement you will need to ensure that the vehicle condition is in line with the (British Vehicle Rental and Leasing Association) BVRLA and the individual finance company's fair wear and tear guidelines. If your business vehicles endure a large amount of wear then leasing may not be the right option for you.
When returning the vehicle you will also need to ensure that any signage that has been added is removed before collection.
If you do exceed the mileage on your contract then you will need to pay an excess mileage charge when the vehicle is returned. The amount is measured in pence per mile and will be highlighted in your agreement when you sign the contracts.
Please note that if you do opt for a maintained lease then there will be an excess mileage charge for the finance agreement and for the maintenance agreement.
Is My Business Eligible for Leasing?
All businesses can apply for a business car lease, this includes LLPs, LTDs, and sole traders. However, if you decide to apply for a business lease then part of the process will include a check of the business' credit to ensure that the proposed finance is affordable for the company and it will not overextend them and if they think that it will put you at a financial risk then you may not be approved for the lease agreement.
How Do I Apply for Busines Car Leasing?
Applying for a business lease is a straightforward process you simply contact your preferred broker or lease funder and they will be able to arrange the process for you. Wessex Fleet is able to help your business with all your leasing needs, including if you need bespoke vehicles or signage added to your fleet. We've got nearly 18 years in the industry and with this wealth of experience we have created a streamline process that is as straightforward as possible for your fleet managment team and drivers.
For more information on how Wessex Fleet can help you with leasing then take a look here or give us a call on 01722 322 888.
What Business Information Will I Need to Provide?
As part of the application process you will normally be required to complete a proposal application, if you are an existing customer of that company then they might simply need confirmation that no details have changed.
The details a prop will request will include:
Company name
Company address
Company registration and VAT numbers
Company contact and their details
Date the company was established
The nature of the business
The annual turnover
The company bank account details
The details of a director (including name, date of birth, contact details, number of dependents, and nationality)
You might also be required to provide additional information for the funder to be able to offer you a line of credit on what the business does, the annual income, or on the director if they are unable to locate them as well.
If you are leasing through Wessex Fleet then we will be able to advise you on what information is required.
Business GAP Insurance
If you are considering lease vehicles for your fleet then you will want to look into GAP insurance. This will provide you with additional protection in the event that the vehicle is written off or stolen and unrecoverable and your insurance pay-out is not as much as the remainder of your lease payments.
For a more detailed look at GAP insurance then please have a look at this guide.

Maintenance for a Business Lease
When you are looking at a business lease you will also be offered a maintenance package.
This can either be supplied by the funder or through Wessex Fleet's own maintenance package.
A maintenance package is a great addition to a lease agreement as it is a fixed monthly cost that you pay over the length of your agreement, alongside or in the same payment as your finance cost, and this covers the majority of any maintenance work required as well as servicing and MOTs needed during the contract lifetime.
It also gives you the added benefit of having one dedicated phone line for your drivers to call to arrange any work the vehicle requires which can save you a lot of admin and time if you have an internal fleet management strategy.
If you'd like to find out more about fleet leasing, what happens at the end of a lease, and anything else to do with your fleet head back to review more of our guides.