What is GAP Insurance?
Guaranteed Assist Protection insurance, also known as GAP insurance, is an insurance product designed for lease hire agreements and similar financial products. During this guide we will focus on GAP insurance for a lease vehicle.
Please note that GAP insurance is taken out alongside your regular vehicle insurance.
If a lease vehicle is written off or stolen and unrecoverable then your business will still be liable for the remainder of the lease payments. Your insurance company will pay what they value the vehicle at, and you can use this money to pay the remainder of the lease.
GAP insurance comes into play when there is a difference between the amount your insurer values the vehicle at and the amount your lease company is expecting to receive as it will bridge the gap between the two, which your business would otherwise be liable for you.

When you take out GAP insurance you will usually be advised of a maximum amount that the policy will cover. If the difference between the payment you receive from your insurer and the payment your lease company is expecting is larger than the maximum policy amount then your business will be responsible for paying this.
How GAP Insurance Works
In the unfortunate circumstances that one of your fleet is involved in an accident and is written off or if it is stolen and unrecoverable then you will need to let your insurance provider know just as you would for an owned vehicle and you will also need to notify the lease funder. If Wessex Fleet manages your fleet then we may be able to do this on your behalf.
If you take out a GAP policy we recommend letting your GAP provider know once you are aware that the vehicle is written off / unrecoverable.
Please be aware that if you need to use your GAP insurance the provider might not cover:
Any circumstances leading to a claim which is known, or could reasonably be expected to be known, by the policy holder before the commencement date.
Any arrears in the leasing or insurance payments.
Any excess mileage charges.
Any reconditioning or repair costs.
Any VAT element of the finance agreement.
Any excess or contributions required by the insurance company for the claim.
You will send your insurance payment statement and the remaining payments statement from your lease funder to the GAP provider and they will then provide cover for the difference, provided this is under the maximum policy amount.
When is GAP Insurance Needed?
GAP insurance is not required when you take on a lease vehicle but many choose to take it out for peace of mind in case they are involved in an accident. GAP insurance will only come into play when the vehicle is written off in an accident or vandalism, or is stolen and unrecoverable.
If this does happen to one of your vehicles that you have GAP insurance on then you'll need to contact your insurance provider as normal to start their process as well as the GAP provider to begin a claim with them.
Why Should You Get GAP Insurance?
The main reason to take out GAP insurance is to avoid having to make a large payment when a vehicle is written off to the lease company, as well as having the costs of replacing the car, any financial implications to your insurance premiums.
This smaller upfront payment can save you a lot of money if there is an accident where the vehicle is written off and so many businesses choose to take out GAP insurance in order to minimise the risk of an unexpected and unbudgeted expense. It also gives you a little peace of mind at a difficult time when there are many other things for you to manage with the vehicle and driver.
GAP Insurance for Businesses
GAP insurance is available for any personal or business lease but there are several benefits to it for businesses in particular. It's a one-off payment that protects you for the duration of the contract and if one of your vehicles are written off or unrecoverable it reduces the risk of additional unexpected costs for the business.
GAP insurance helps at a particularly stressful time with your business, as we know that having to keep a driver mobile when their vehicle is no longer functions can be difficult enough. If your fleet is managed by Wessex Fleet then we will be able to assist with this as well as the rest of the admin associated with a vehicle accident or theft.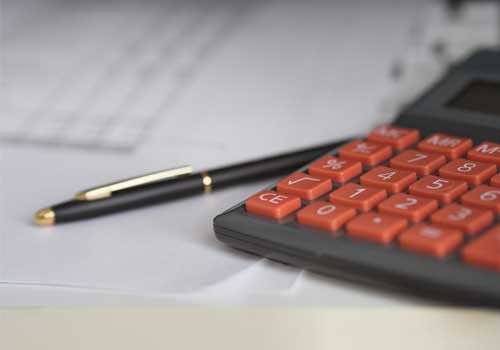 How to Make a Claim on Your Lease GAP Insurance
The exact process to make a claim on your GAP insuance will vary depending on your policy provider so the guidance below is general advice and your policy may be different.
In the event of a fire or crash that leads to your vehicle being written off, or it is stolen and unrecoverable, you should first contact your insurance provider to make a claim with then.
Once your regular insurance provider has advised on a settlement figure you should then contact your GAP insurance provider if this is below the remaining lease payments value which your funder is expecting to receive.
They may request a statement of the insurance settlement figure and a remaining payments statement from your lease company in order to arrange a payment for the difference between these two figures.
It's important to be aware most GAP providers will usually have a maximum level of cover and if the difference is larger than this you will be liable for the additional difference.
GAP Insurance from Wessex Fleet
Wessex Fleet works with a leading provider of insurance to be able to provide you with the best GAP insurance quotes we can.
The company we work with is called Auto Protect and they are also able to offer a range of other insurance products if required.
If you have any questions about GAP insurance or would like to find out more about it then please get in touch on 01722 322 888.
For more information on vehicle insurance or fleet insurance then we've got a collection of guides, or you can take a look at our fleet management page to see the other ways that Wessex Fleet can help with all your fleet needs.