We know that when it comes to choosing a new car there's a lot to consider, especially if you've not got a specific car or type of car in mind. To help make the decision a little easier for you we've put together this guide to the different body styles you can choose from in the UK, explaining what they are, the benefits of them and much more!
Car Body Types
In the UK there are seven main styles of car body shapes that you will see as well as pick-up trucks,  minibuses, and vans and these are:
In this guide we're going to look at each of these, what their main features are and give you our top pick for each category.
Convertible
A convertible car is simply one that has a retractable roof, so can be converted into an open top model. This retractable roof can be made of various materials and you'll see both soft and hard top convertibles on the road.
Most people imagine a convertible to be a coupe or hatchback but there are larger convertible models, notably the Range Rover Evoque convertible which is a convertible SUV.
A convertible is a great choice for drivers looking to connect with the world around them as they drive, and those not afraid of the cold as it's rare you'll get a day in the UK that's warm enough to drive at higher speeds without the wind making you feel frozen.
The wind is something you'll want to consider if you plan to drive with the top down a lot as it means you and your passengers will need to make some accommodations. For example any lose items such as receipts, discarded jumpers and even open handbags will need securing and where possible putting in a closed compartment such as the glove box or boot to prevent them from being caught in a draft and lost. It can also cause issues for drivers with
It's not just the wind you'll need to watch out for though. On hot summer days you'll want to make sure you lather up with sun cream as you won't have the car roof and windows to protect you from the sun's rays. And when the rain comes you'll want to make sure you know how to get the roof back up as quickly as possible, and know at what speeds your vehicle can do it at. Some models can only open and close the roof when stationary or under a particular speed.
When deciding if a convertible is the right choice for you, it's important to bear in mind that the structural integrity of the roof will not be as strong as in non-convertible models. If safety precautions are a top priority for your car choice then a convertible may not be the right choice.
Top Pick – Mini Convertible
This British icon has been available as a soft top convertible model for several years now. It's ideal for drivers who want a dependable hatchback with a sense of fun from its small frame and open top roof for those rare UK summer days.  
Coupe
A coupe is a two-door car that has a sleek design with a sloped rear and other design features for a more aerodynamic look and functionality for better performance on the road.
They can be two-seaters or have a second row of seats to make them four / five-seaters, though they will typically remain two-door with access to the rear passenger seats by folding the front seats forward.
From their very shape through to the smaller details like button positioning coupes are designed to be some of the most powerful and exhilarating cars to drive on the road today. Not all of them live up to the promise of their sporty design so it's important to check the specs of the car you're interested in.
Top Pick – BMW 2 Series Coupe
It's a compact coupe that combines the premium finish, comfort levels and spec that we expect from a BMW with the power and speed drivers want from a car that's designed for driving pleasure.
Currently the BMW 2 Series Coupe is available in the M Sport and M240i xDrive trims with various additional packs to really personalise the vehicle to your exact needs.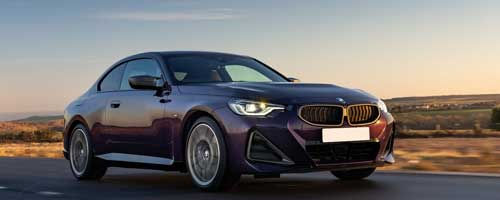 Hatchback
Hatchbacks get their name from the rear door that opens upwards like a hatch to give you access to the boot. You can usually access the rear of the vehicle in a hatchback via the boot space as well, though you might need to lower one of the rear seats.
They're typically smaller models than estates and saloons and so are favoured by drivers who want something small enough to easily park and navigate around busy cities but large enough to comfortably fit children, work kits and much more in.
Hatchbacks are one of the biggest classes on the market and you'll find models from nearly every manufacturer around the world fit into this category, so you'll be sure to find a brand, style, colour and spec to suit your needs.
Top Pick – Volkswagen Golf
The VW Golf is one of their most popular models of all time and is now in its eighth generation since it first hit UK roads in 1974. 
Over the past 48 years the Golf has evolved so it continues to provide drivers with a stylish exterior, comfortable interior and all the latest tech. Today's models have all the latest mod-cons including a 10-inch touchscreen centre in the middle of the dashboard, that you use to control the infotainment and optional navigation systems, optional heads up display which projects key information on the windscreen in front of you so you can keep your eyes on the road.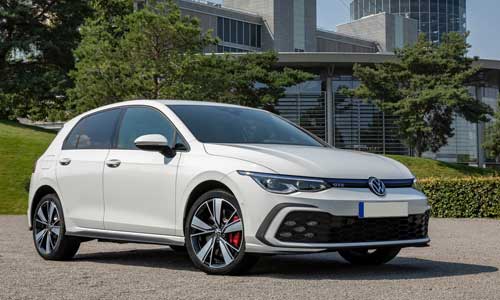 Saloon
A saloon is very similar to a hatchback but will typically be slightly longer and offer more space for the rear passengers' comfort. The main difference between the two though is that the cargo and seating areas are separate, and you cannot access the passenger area from the boot space.
With their larger road presence, sleek design and comfortable interior saloons are typically seen as the car of choice for corporate drivers but they are well suited to anyone looking for a comfortable and spacious ride.
Top Pick – Tesla Model 3
Tesla is a fully electric brand, that has only ever produced electric vehicles (EVs), and is at the forefront of all the exciting developments in the sector.
The Model 3 is the smaller and more affordable of two saloons that Tesla offer, the other being the Model S, the Model 3 is a saloon for the future.
The car has a whole range of autopilots for safety and convenience including rear, side and front view cameras and ultrasonic sensors to prevent collisions and assist with parking.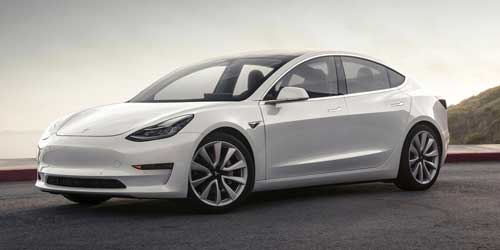 Estate
Estate models are essentially a hatchback with a larger cargo space at the rear of the vehicle, which is why you'll typically see a model with a hatchback and estate version.
Estate cars have a longer wheelbase and typically a little more space for the passengers but their outstanding feature is the large boot. This is accessed via the rear door and just like with a hatchback you can maximise the storage space by folding down the rear seats, which in most models will provide you with a storage space comparable to a small van or trailer.
Previously, Estate cars were known for their boxy appearance (like the original V90) however more recent models have caught up with the styling of other popular model shapes and provide drivers with a range of choice that includes sleek lines and curves that catch the eye.
If you're looking for a car with plenty of boot space, then an estate could be the car for you!
Top Pick – Mercedes E Class Estate
Mercedes is a brand known for their luxury premium cars and the E Class is one of their best selling models, with hatchback, estate and saloon versions available for drivers to choose the right option for them.
We've included the E Class Estate because it offers a comfortable smooth driver for the driver and all passengers, with plenty of space no matter where you're sitting. There's a range of engine options including a plug-in hybrid.
It's got all the latest tech including Mercedes cockpit with their intelligent MBUX infotainment system, augmented reality navigation and on the exterior there's their easy-pack tailgate that allows you to open the boot handsfree.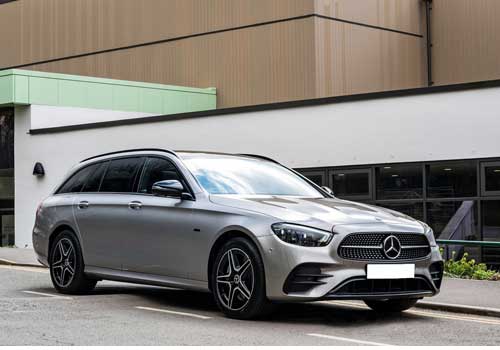 SUV and Crossovers
A Sports Utility Vehicles (SUV) is a car designed for better off-road performance. They typically will have higher ground clearance, four-wheel-drive, and other features designed to keep a smooth ride for you and your passengers.
Although they have off road capabilities SUVs have come a long way since the first models hit the roads and now pair vehicle performance with passenger comfort, with suspension designed to minimise the ride bounce, seats designed to support and all the latest connectivity mod-cons.
In recent years we have seen SUVs become more popular on UK roads as drivers turn to them as an alternative to Estate vehicles when looking for a car with more space, both for cargo and passengers as a lot of models have seven-seater options available. Another reason drivers are turning to the SUV is because of its higher driver position which can give an improved view of the road ahead, and gives some drivers a sense of security and safety because of it's larger size.
Top Pick – Skoda Kodiaq
Skoda is a brand known for their safe and dependable vehicles, so it's little surprise that one made it into our top pics.
The Kodiaq is the largest of SUVs that Skoda currently has available and is the only model in their catalogue that has a seven-seat option available for those that need to carry more passengers than a five seater will allow and don't want to take two cars.
It'd a spacious and practical model that offers drivers a lot of flexibility and support, from the number of passengers you carry through to the optional safety features like dynamic chassis control and blind spot detection.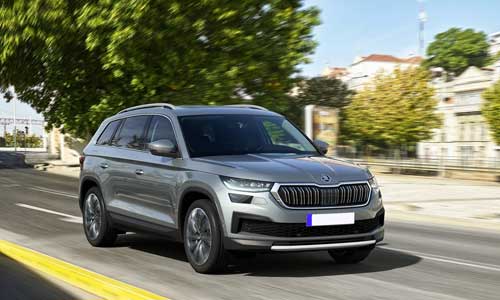 Multi-Person Vehicle (MPV)
A Multi-person (or purpose) vehicle, also known as an MPV, is a car designed for passenger, more specifically a lot of passengers, which is why they're also known as people carriers.
They are a larger vehicle that can carry between five and nine people, including the driver, and because of this they are some of the largest cars available on the market. They're designed to provide passengers with as much space as possible and so often have a taller and boxier design to provide the maximum head, shoulder and leg room.
Top Pick – Citroen Berlingo
The Citroen Berlingo is one of the best known MPVs on our roads today ever since it was introduced in 2018, based on the best selling Berlingo Van. There's the option of a five-seater in the M body or a seven-seater with the larger XL option.
But it's not just us who rate the  Berlingo – the car has won a number of awards over the year including the What Car?'s MPV of the year in 2019 and 2020.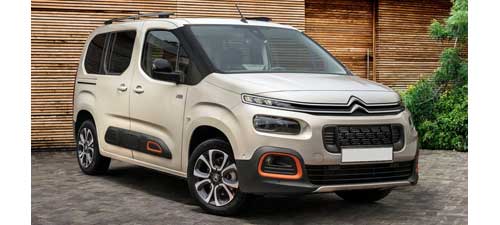 We know that it's not just cars you might need to drive as part of your job. Some employees might require you to get behind the wheel of a minibus, pick-up or van depending on your role so we've taken a look at each of these below as well.
Minibus
A minibus is designed to carry a larger number of passengers than your usual car and can hold between seven and 16 passengers.
Most businesses will use a minibus if they regularly need to transport employees, customers or in the education sector students, across short and long distances.
We've got this detailed guide on driving a minibus to help you feel prepared if you are asked to drive one.
Top Pick – Ford Transit People Mover
The Ford Transit is one of the best-selling vans on the market and so it's little surprise that when they created the Transit People Mover it was a crowd pleaser.
The current model is available in three different lengths and height configurations with up to 17 passenger seats and extra room for luggage on particularly long journeys. There's a range of their Ford EcoBlue diesel engines to offer drivers a powerful and efficient engine without compromising on fuel economy.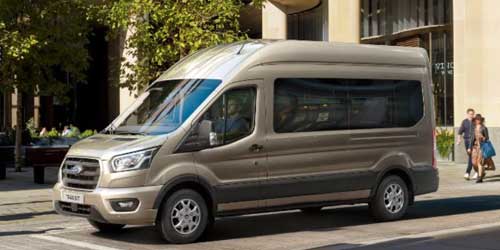 Image Sourced: https://www.ford.co.uk/vans-and-pickups/transit-minibus
Pick-Up Truck
A pick-up truck is a light-duty vehicle that has an enclosed cabin space for the driver and one to four passengers depending on its layout and an open cargo area with low sides and a tailgate. The low sides and tailgate make it easier to add and remove goods from the cargo area, especially those that are oddly shaped.
Pick-ups aren't necessarily suited to the UK climate as we tend to have a lot of rainy weather but you can get covers and containers for the rear cargo area to protect it from the weather and the body shape can be the best option for some roles.
They're also a great choice if you need to frequently transport goods but don't want to compromise too much on the number of passengers you can carry.
Top Pick – Ford Ranger
The Ford Ranger is available with three cab choices to give you the option of carrying a second row of passengers, and additional leg room for them, fitting up to four passengers as well as you comfortably.
It's got great power under the hood and is capable of towing up to 3,500 kg, with the option for trailer sway control to ensure it doesn't get away from you.
The less passenger space you opt for the larger cargo space you'll have with the regular cab offering a 2.3 metre long load bed and which drops down to 1.5 metres in the double cab.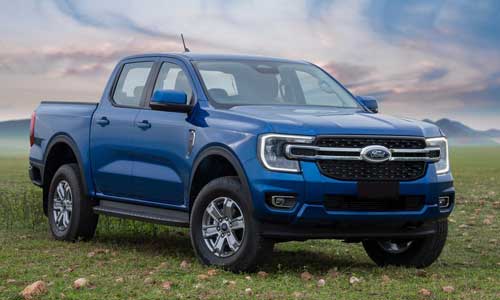 Vans
A van is a vehicle specifically designed for drivers who want to transport cargo and prioritise this over passenger space, as there will usually only be one or two passenger seats next to the driver.
Most vans have a square design so that the cargo space is as large as possible with a high and wide rectangular space to store your goods.
Despite the lack of variety in exterior looks vans are a very versatile option no matter what your cargo needs are, they can be panelled, shelved, converted into fridge or freezer spaces to suit your needs.
Top Pick – Nissan E-NV200
The E-NV200 is the fully electric version of the UK's favourite NV200 van. It's got a range of up to 187 miles and is capable of rapid charging to get you back on the road and moving as quickly as possible. As the market moves towards solely producing zero emissions we've seen a lot of electric cars but the commercial sector has been a little slower on the uptake. This is in part because of the demands for commercial vehicles means they need vehicles with more power to move their heavier load and a long battery life to travel the larger distances they frequently require. However, with the likes of the NV200 where they can complete nearly 200 miles between charges and are rapidly recharged we are seeing more drivers opt for an EV version.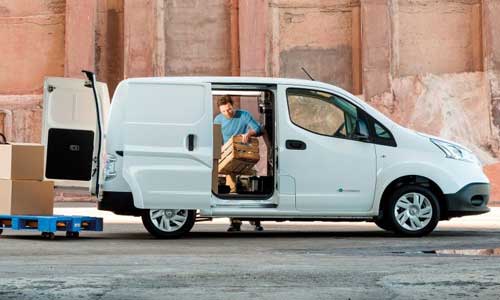 Image Sourced: https://www.nissan.co.uk/vehicles/new-vehicles/e-nv200.html
Which Car Body Type is Right for Me?
Only you can decide which car body type is right for you, but we recommend you answer the below five questions when making this decision as this will help guide you in making the right choice. 
1. How many seats do I need? If you're leasing a car you'll have it for a few years so while a two-seater coupe might be fun now will you actually need a more practical car with room for a growing family?
2. How much space do I need? Not just for your passengers but your cargo space as well for any luggage you may need to carry. 
3. What are my accessibility needs and are these likely to change? For example, in a three-door car it's harder to get children in and out of the rear seats. 
4. What are my driving needs? Some cars are better suited to different road types. For example, if you're mainly driving in the city and need to park in tight spaces a more compact hatchback would be a good choice. Alternatively, if you're in the country and often drive on tracks then an SUV or estate would be better suited.
5. What do I like the look of? It's important that you like the car you're driving and that includes the way it looks.
Which Car Body Types are Good for Summer?
If you're looking for a car that really lets you enjoy the summer weather then you can't go wrong with a convertible. You'll be able to put the top down and feel the sun on your skin and the wind in your hair. Most modern convertibles will let you open and close the roof in just a few seconds, some whilst travelling at low speeds, for any summer showers you might encounter as well. 
Which Car Body Types are Good for Winter?
If you'd rather have a car that is better suited for winter weather then there are several body types that are good choices depending on your needs. An SUV with four-wheel drive is a good choice for drivers who live in areas where ice and snow regularly appear (in the north of the UK), or an estate could be the right choice if you often need to carry extra cargo like prams or winter clothing.
Understanding body types, their styling, performance and the benefits that they can bring is an important part of deciding on the right car for your next company vehicle. We hope that this guide has helped you understand the different body types available for you and decide on the best choice for your next vehicle.
For more guides to choosing the right vehicle, what to do when you're driving a company vehicle and much more head back to our driver guides homepage.